Amendments Offered to House THUD Bill Would Weaken Fair Housing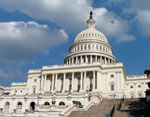 Several threats to federal Fair Housing protections have surfaced as the U.S. House of Representatives considers H.R. 2577, the FY16 THUD Appropriations bill. Already passed is an amendment by Representative Steve Stivers (R-OH) to prohibit any Fair Housing Initiative Program (FHIP) funds to be used for the Private Enforcement Initiative (PEI). PEI grants support local, private fair housing groups' testing, complaint intake, and investigation efforts, These are agencies that are critical to enforcement  of the Fair Housing Act. The amendment did not cut total fair housing funds, but transferred the FHIP funds to the public agencies that engage in fair housing activities.  The amendment passed by a vote of 224 to 198. All Democrats and 16 Republicans opposed the amendment.
Two other anti-fair housing amendments have been filed and will be voted on when debate resumes on June 9. One offered by Representative Paul Gosar (R-AZ) would prohibit HUD from using any funds to implement, enforce, or administer the Affirmatively Furthering Fair Housing (AFFH) final rule, or the AFFH Assessment Tool. Mr. Gosar said his amendment will, "prevent yet another costly overreach by the federal government into the jurisdiction of local towns and communities." The AFFH final is expected to be released this year (see Memo, 11/17/2014).
During floor debate, Representative Keith Ellison (D-MN) spoke in opposition to the amendment, saying, "Let's talk about what we're really talking about. We're trying to fight racial segregation." "The amendment is trying to stop the government from correcting 300 years of racial segregation," Mr. Ellison said. "This is deeply offensive…The amendment is saying, 'we're going to keep residential segregation based on race. We're going to make communities balkanized.'…I urge members to understand what is going on right here and to very fervently vote no on the Gosar amendment," Mr. Ellison said.
Mr. Gosar took umbrage at Mr. Ellison's characterization of his amendment. "How dare the opposition create and instigate racism," Mr. Gosar replied. "This is about decisions made at the local level knowing what's best for their communities…Instead of building cripples like we are doing right now with the federal government we ought to make sustainable communities that are based on local ideas and principles."
Also filed is an amendment from Representative Scott Garrett (R-NJ) to prohibit HUD from using any funds to implement, administer, or enforce the final rule, "Implementation of the Fair Housing Act's Discriminatory Effects Standard," also known as the disparate impact rule. If this amendment passes, it would prevent HUD from using the decades-old disparate impact standard upheld by eleven of the thirteen Circuit Courts, but now under review by the U.S. Supreme Court (see Memo, 1/12), to protect people from housing discrimination based on their race, color, religion, sex, national origin, disability, or familial status.
The National Fair Housing Alliance (NFHA) is circulating a sign-on letter among organizations that oppose the Garrett amendment. NLIHC had signed the letter. Unfortunately, a number of national housing organizations have signed a letter supporting the Garrett amendment circulated by the Mortgage Bankers Association (MBA).
Advocates should call their Representatives' offices on Monday June 8 and Tuesday, June 9 to urge opposition to the Gosar and Garrett amendments on fair housing to H.R.2577.
To read the MBA letter, go to http://nlihc.org/sites/default/files/MBA_letter-Supporting-Garrett-Disparate-Impact-Amendment-THUD.pdf.