HOME Coalition to Hold Call with Secretary Castro, More Than 1,500 Organizations Sign Letter Supporting HOME Program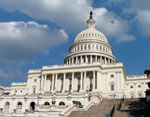 The HOME Coalition will host a call with HUD Secretary Julián Castro, who will discuss how cuts to the HOME program will impact communities. The call will be held on Tuesday, August 4 at 3:30 pm ET. Advocates are encouraged to join; see registration details below.
On July 27, NLIHC joined more than 1,500 national, state, and local organizations and municipalities on a letter sent to Congressional leaders urging them to lift the sequester spending caps and fund the HOME Investment Partnerships (HOME) program at President Barack Obama's FY16 request of $1.06 billion.
During the August recess when Members of Congress are working from their district offices, advocates are encouraged to take action to support the HOME program by:
Calling your Representatives and Senators, urging them to restore funding for the HOME program.
Inviting your Representatives and Senators to visit your organization, tour a HOME-funded development, or meet a family that has a safe, decent, and affordable home because of HOME.
Calling your local government officials and telling them to contact your community's Congressional delegation,  urging them to make restoring the budget for HOME a top priority.
The final HOME Coalition letter is at https://www.ncsha.org/resource/home-coalition-letter-congressional-leadership-proposed-fy-2016-cuts-home
Register to join the HOME Coalition call with Secretary Castro at http://bit.ly/1SpmCaX
More about the HOME Coalition is at https://www.ncsha.org/resource/home-coalition-advocacy-materials
More about the HOME program is on page 5-11 of NLIHC's 2015 Advocates' Guide, http://nlihc.org/sites/default/files/Sec5.04_HOME-Investment-Partnerships_2015.pdf