House Appropriations Committee to Mark Up THUD Spending Bill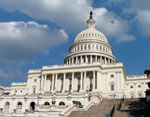 The proposed FY16 Transportation, Housing and Urban Development, and Related Agencies (THUD) spending bill that the House Committee on Appropriations will mark up on May 13  makes deep cuts to most of HUD's housing and community development programs (see Memo, 5/4).  NLIHC urges all Members of the Committee to vote against the bill.
The cuts are driven by the continued imposition of the sequester caps on all domestic discretionary programs. President Barak Obama has promised to veto any bills that maintain the sequester caps.
The mark-up will be held at 10:15 am ET in room 2359 of the Rayburn House Office Building.