NLIHC Pleased to Announce 2016 Brooke and Dolbeare Award Honorees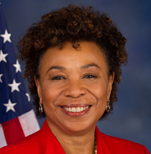 NLIHC is pleased to announce that Representative Barbara Lee (D-CA) will be the recipient of the 2016 Edward W. Brooke Housing Leadership Award. The Brooke Award is named for the late Senator Edward W. Brooke (R-MA) who championed low income and fair housing while in Congress. He later served as the Chair of NLIHC's Board of Directors. This award is presented to individuals who advocate for affordable housing on a national level.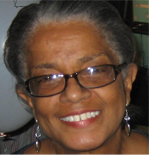 Nancy Bernstine, retired Executive Director of the National AIDS Housing Coalition and former NLIHC Board Member, will be the recipient of the 2016 Cushing N. Dolbeare Lifetime Service Award. The Dolbeare Lifetime Service Award is named after NLIHC's founder, who is considered the godmother of the affordable housing movement. NLIHC presents the Dolbeare Award to individuals for their lifetime of service to affordable housing.
Each year, NLIHC recognizes two individuals who have demonstrated exceptional leadership in advancing socially just public policy to assure people with the lowest incomes have decent and affordable homes. NLIHC held its inaugural Leadership Reception in 1982 and since has honored more than 50 affordable housing leaders.
The awards will be presented at NLIHC's Annual Housing Leadership Reception on April 5, 2016 in Washington, DC at the Washington Court Hotel.
For more information about Housing Leadership Reception and sponsorship opportunities please contact Christina Sin at 202-507-7453 or christina@nlihc.org.