Save the Date: NLIHC Webinar on Federal Budget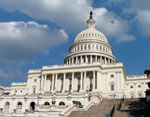 On April 21, NLIHC will host a webinar on the federal budget and appropriations. The webinar will cover the impact of sequestration on the housing and community development programs of HUD and the Rural Housing Service.
The webinar will be from 2:00 to 3:00pm ET. Watch for more information about registering for the webinar.