Second House Appropriations Hearing on FY16 Request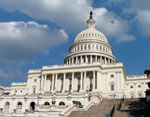 On March 24, the Transportation, Housing and Urban Development, and Related Agencies (THUD) Subcommittee of the House Committee on Appropriations held a second hearing on HUD's FY16 budget request. HUD Secretary Julián Castro, who testified on HUD's budget request on February 25 (see Memo, 3/2), was again the hearing's only witness.
Referring to a recent report from the HUD Inspector General (IG) that found that the agency paid more than $37 million in subsidies to ineligible households, Subcommittee Chair Mario Diaz-Balart (R-FL) asked what steps HUD has taken to correct "this very basic failure to comply." The issue concerned public housing residents receiving assistance who were not complying with community service requirements. Secretary Castro said he is "confident that the vast majority of housing authorities and grantees do follow the rules," adding that HUD takes these gaps in compliance very seriously and plans to implement the IG's recommendations.
Chair Diaz-Balart also questioned the premise that HUD's FY16 budget would restore vouchers lost through sequestration, pointing out that in FY15 there were 42,000 more vouchers available than the year before sequester. Chair Diaz-Balart stated, "[W]e haven't lost vouchers since sequester, we have gained thousands of them, so what am I missing when we look at the numbers? Again, 42,000 more households than the year before sequester."
Secretary Castro responded that since the 2013 sequester there are still about 70,000 vouchers that could have been issued but for the sequester. He added that HUD has seen a growing need for vouchers, with 7.7 million low income households with worst case housing needs, spending 50% or more for rent and utilities, or living with substandard housing conditions.
"The request we have before the committee asks that about 67,000 of those vouchers are restored and we accomplish that with certain special purpose vouchers. We're going this route because we see specific need out there for the use of vouchers across the country and through HUD-VASH, we've learned some lessons about how we can specifically implement vouchers and drive down homelessness among certain population groups that are particularly needy," Secretary Castro said.
Secretary Castro stated there would be new rulemaking around some of these special purpose vouchers. He praised the U.S. Interagency Council on Homelessness for facilitating collaboration among federal agencies, which was instrumental in reducing homelessness.
Subcommittee Ranking Member David Price (D-NC) raised concerns about under-funding the Public Housing Capital Fund, and the resulting effects on communities. "We know that when we allow our public housing stock to go into disrepair, entire neighborhoods are affected, they become susceptible to blight, socioeconomic isolation, high concentrations of poverty and crime." Secretary Castro laid out two policy options for addressing this problem: the Choice Neighborhoods Initiative and the Rental Assistance Demonstration, which he noted has leveraged $19 in private funds for every $1 invested by the public sector. Ranking Member Price offered a third option when he said, "A good sound option is giving decent funding to the Public Housing Capital Fund."
Ranking Member Price also praised HUD for increasing what he called much needed investments in the Section 202 and Section 811 programs. Secretary Castro noted that these programs save money for the taxpayer in the longer run, saying, "We believe there is a significant savings to Medicare and Medicaid when we make Section 202 and 811 investments." HUD's proposed FY16 budget includes $450 million for the Section 202 program to take care of existing units and an additional $10 million for a demonstration program, while the Section 811 program would receive additional funding for 700 new units.
Representative David Valadao (R-CA) noted that in rural communities, equity provided by the Low Income Housing Tax Credit (LIHTC) program is often not sufficient to make projects affordable. Mr. Valadao remarked that rural developments have fewer resources to meet the gap-financing needs of LIHTC projects due to significant reductions in funding for the HOME Investment Partnerships program and USDA's Rural Development programs.
Secretary Castro addressed this concern, saying "Let me just add one more tool that's going to be in our toolbox. Recently [Federal Housing Finance Agency] Director Mel Watt instructed that the Housing Trust Fund would be implemented in the coming year and HUD has set about figuring out how to implement that rule...You mention rental affordability, at least 80% of that housing trust fund money will go to increasing rental affordability options for extremely low income individuals, in urban and rural settings. And so the states will have an opportunity with [NHTF] money to look at these challenges that rural communities face. In addition to the adjustments we've made to HOME and CDBG that we have proposed, the NHTF provides one more tool to create more affordability."
In responding to a question from Representative David Joyce (R-OH) regarding program data metrics, Secretary Castro stated that lack of data was an issue in negotiations with Moving to Work (MTW) public housing agencies regarding extension of their MTW contracts. HUD is preparing to collect more data.
Secretary Castro's testimony and a stream of the hearing is at http://appropriations.house.gov/calendar/eventsingle.aspx?EventID=394074