United for Homes Campaign Explains Ellison Bill in Letter to the House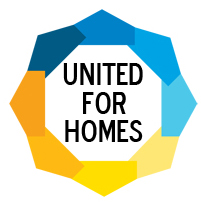 The United for Homes (UFH) Campaign sent a letter on May 15 to every Member of the U.S House of Representatives that explains H.R. 1662, the Common Sense Housing Investment Act of 2015, introduced on March 26 by Representative Keith Ellison (D-MN) (see Memo, 3/31). H.R. 1662 would modify the mortgage interest deduction (MID) and use the funds saved to fund the NHTF and other low income housing programs.
The UFH letter was a response to a May 5 letter from the National Association of Realtors (NAR) to the full House urging Members to oppose H.R. 1662. While the letter said that NAR supports the National Housing Trust Fund, NAR calls H.R. 1662 "deeply flawed" and says it would "jeopardize the ability of millions of American families to afford a home, cause a severe blow to the net worth of middle-class Americans, and endanger the overall health of the housing market."
The UFH letter explains precisely what H.R. 1662 would do, including expanding tax breaks to low and moderate income homeowners. UFH also offers empirical evidence to counter the "emotionally charged language" that NAR uses "to make its case."
To read the UFH letter, go to http://nlihc.org/sites/default/files/letter-to-House_re-HR-1662.pdf.
To read the NAR letter, go to http://nlihc.org/sites/default/files/NAR-Letter_0515.pdf .