Washington Post Editorial Calls for MID Reform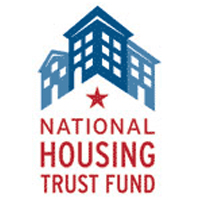 On November 29, the Washington Post published an editorial calling for reform of the mortgage interest deduction (MID).  Titled "Fixing the Most Expensive Tax Deduction," the editorial described the MID as "one of the most expensive tax breaks" in the tax code and "a significant cause of after-tax income inequality." The editorial cites NLIHC's new report, A Rare Occurrence: The Geography and Race of Mortgages Over $500,000.  Lowering the portion of a mortgage to which the MID could be claimed to the first $500,000 of mortgage principle rather than the current $1 million could be done "without affecting the vast majority of homeowners," the Post editorial states.   
The editorial uses NLIHC data that shows that lowering the MID cap would save $95 billion over 10 years and that both lowering the cap and replacing the MID with a 15% nonrefundable credit would save $213 billion. NLIHC would invest the savings in more affordable rental housing for extremely low-income households.
Noting that the 5% of mortgages over $500,000 are concentrated in high cost areas in Democratic strongholds, the editorial states that reforming the mortgage interest deduction "could be the stuff of a bipartisan movement. . . .  For Democrats, it's an opportunity to practice what they preach on income equality; for Republicans, a chance to show flexibility on raising revenue without harming their constituents."
Read the full Washington Post editorial at: http://wapo.st/1IiGqZ4
Read NLIHC's report, A Rare Occurrence: The Geography and Race of Mortgages Over $500,000 at http://nlihc.org/research/rare-occurrence