Austin Housing Trust Fund
Close
How Can You Help?
Report any updates to existing programs.
or
Share information on any new programs.
The National Low Income Housing Coalition is providing this data as a public service. NLIHC will continue to update the database. The accuracy of the data is based on information provided by the programs' administrators and user submissions.

| | |
| --- | --- |
| State: | |
| City: | |
| Program Type: | |
| Classification: | |

| | |
| --- | --- |
| Income Targeting: | |
| Funding Type: | |
| Population Targeting: | |
| Last Modified: | 4-15-2014 |
Program Description:
The Austin City Council dedicates 40% of City property tax revenues from the developments that have been built on City-owned land towards affordable housing. The Austin Housing Trust Fund supports the development and rehabilitation of owner occupied homes, rental housing development, and acquisition of property for use as affordable housing. 
Funding Description:
The Trust Fund was established in 1999, and the City Council seeded the fund with $1 million annually for three years to jumpstart it. In FY11-12, approximately $530,000 was appropriated through the Trust Fund.
PLEASE NOTE: Some of the information on housing trust funds included in this database was provided by the Center for Community Change (Housing Trust Fund Project). Go to www.housingtrustfundproject.org for more information on State and Local Housing Trust Funds.
Website: http://www.austintexas.gov/department/housing
Contact: Sandra Harkins, 512-974-3196, sandra.harkins@austintexas.gov
Organization Details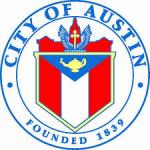 View Larger Map
You are here