America's Health Insurance Plans Discusses Intersections between Health and Housing
The Opportunity Starts at Home multi-sector affordable housing campaign released its newest podcast episode with America's Health Insurance Plans (AHIP), the largest advocacy organization representing health insurers nationwide. AHIP has 1,300 member-companies that sell health insurance to over 200 million Americans. The episode, which focuses on the intersections of housing and health, features Rhys Jones, AHIP vice president of Medicaid policy and advocacy, and Rashi Venkataraman, executive director of prevention and population health.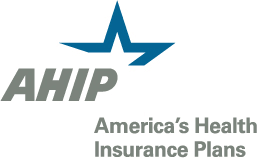 Health insurance providers increasingly understand that good housing is good health. And to more effectively address health conditions, insurance providers across the country are developing and implementing new ways to improve access to safe, decent, affordable homes for the people they serve.  The episode focuses on the many linkages between housing and health, the importance of multi-sector collaboration, and why health insurance providers are increasingly taking action on housing, including specific examples of how certain health insurance providers are partnering with community organizations, providing case-management services, and even investing in affordable homes.
"Housing ends up being linked to treatment success," explains Rhys Jones. "A person being discharged to a home is more likely to have a long-term positive outcome than a person with exactly the same clinical characteristics who is being discharged to homelessness."
Please follow the Opportunity Starts at Home multi-sector affordable housing campaign on all social media platforms: Twitter, Instagram, Facebook, and LinkedIn