Diane Yentel Joins NLIHC as Incoming President and CEO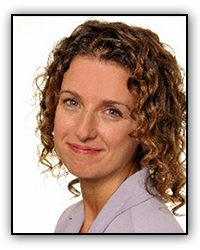 Diane Yentel began her second stint at NLIHC on March 28, this time as incoming President and CEO. She will succeed Sheila Crowley on April 6. After 17 years and much success as President and CEO of NLIHC, Sheila will retire later this month.
From 2005 to 2008, Diane was a Policy Analyst at NLIHC. Among her duties was leading NLIHC's response to the low income housing crisis created by Hurricane Katrina.
Diane returns to NLIHC after several years as vice president for public policy and government affairs at Enterprise Community Partners, where she led its federal, state and local policy, research and advocacy programs. Previously, Diane directed HUD's Office of Public Housing Management and Occupancy, and worked as a policy analyst at Oxfam America and the Massachusetts Coalition for the Homeless. She was a volunteer with the United States Peace Corps, working as a community development specialist in Zambia from 1995-1998.  Learn more about Diane at: http://nlihc.org/article/diane-yentel-named-new-nlihc-president-and-ceo