Fact of the Week: Income Change at the Bottom and Top of Income Distribution 2007-2014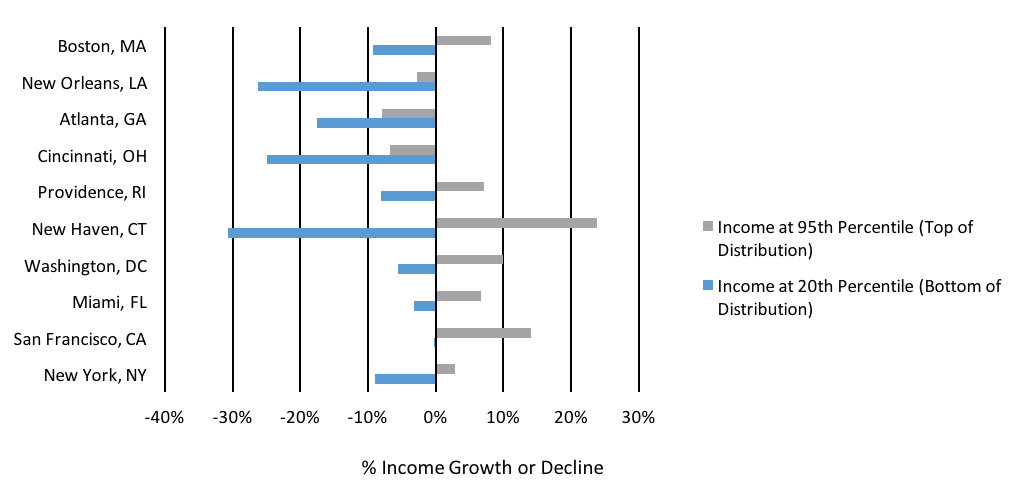 Source: Berube, A., Holmes, N. (2016). City and Metropolitan Inequality on the Rise, Driven by Declining Incomes. Retrieved from http://www.brookings.edu/research/papers/2016/01/14-income-inequality-cities-update-berube-holmes. 
Note: Includes top ten cities (within 100 largest U.S. metro areas) for income inequality in 2014.