Multifamily Notice Provides Guidance for Amending Use Agreements at LIHPRHA-assisted Properties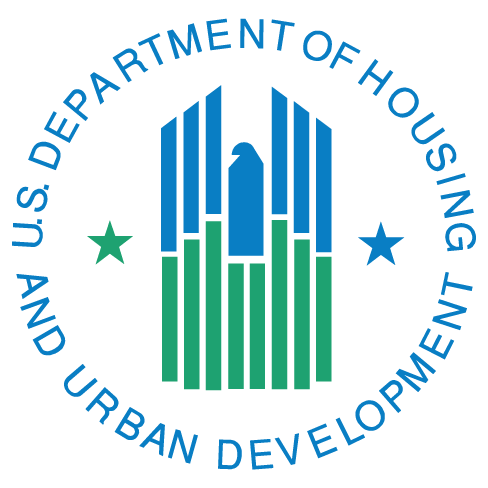 HUD's Office of Multifamily Housing Programs (Multifamily) issued Notice H 2016-16, providing guidance regarding the situations that allow Multifamily staff to consider amending and restating Use Agreements for properties assisted under the "Low Income Housing Preservation and Resident Homeownership Act of 1990" (LIHPRHA). Amended and Restated LIHPRHA Use Agreements may be considered in order to provide incentives and to facilitate preservation of these affordable properties. The Notice also provides implementation guidance regarding changes made to the LIHPRHA statute by the "Fixing America's Surface Transportation (FAST) Act" in December, 2015. The changes made by the FAST Act allow for unlimited distributions of surplus cash from a project and for release to an owner of all money accumulated in a residual receipts account.
For residents and advocates not deeply immersed in LIHPRHA, the first two pages of the Notice offer a useful explanation of the circumstances leading up to the creation of LIHPRHA (which lasted only six years), the HUD programs affected, and why there is a need for the provisions of this Notice.
During the 1960s and 1970s, the Section 221(d)(3) and Section 236 mortgage insurance programs financed the creation of thousands of properties with more affordable rents. These Federal Housing Administration (FHA) insured mortgages typically had 40-year terms and gave owners the option to prepay them after 20 years. If an owner prepaid the mortgage, that owner could convert a property to market-rate housing. This was a major incentive for owners to prepay an FHA-insured mortgage, particularly if a property had appreciated in value and was located in a desirable neighborhood. Consequently, in the 1980s hundreds of thousands of affordable apartments converted to market-rate.
In response, Congress enacted LIHPRHA to prevent the further loss of affordable apartments. LIHPRHA limited prepayment of federally subsidized mortgages and offered owners fair-market-value incentives to extend low income affordability for the remaining useful life of a property (not less than 50 years). LIHPRHA also allowed owners to transfer their properties to non-profit organizations, tenant associations, and community-based organizations that would keep the housing affordable for the remaining useful life of a property. In 1996, Congress restored an owners' right to prepay federally insured mortgages and stopped appropriating funds for new LIHPRHA incentives.
Notice H 2016-16 applies to all properties that received LIHPRHA incentives and that have a LIHPRHA Plan of Action and Use Agreement. It provides guidance regarding consideration of owner requests to amend LIHPRHA Plans of Action and Use Agreements.
The Notice also applies to properties subject to a Use Agreement under the "Emergency Low Income Housing Preservation Act" (ELIPHA). ELIPHA properties are subject to similar restrictions as LIHPRHA projects, but the Use Agreements under ELIPHA expired on the maturity date of their original FHA-insured or HUD-held mortgage. Most ELIPHA Use Agreements have therefore recently expired or will expire in the near future. Because the FAST Act did not amend ELIPHA, owners of ELIPHA projects with an active ELIPHA Use Agreement are not eligible for the benefits outlined in the FAST Act, such as unlimited distributions of surplus cash and the release of funds accumulated in a residual receipts account. ELIPHA owners may, however, request a restatement and amendment of their ELIPHA Use Agreement.
Notice H 2016-16 sets out the requirements properties must meet in order to amend and restate a Use Agreement in order to allow an owner to receive proceeds from refinancing a property, unlimited annual distributions from surplus cash, and funds accumulated in a residual receipts account. The Notice spells out the terms of an Amended and Restated LIHPRHA Use Agreement, such as:
Requiring the Amended and Restated LIHPRHA Use Agreement to have the same affordability and rent restrictions as those in place prior to mortgage prepayment and the same term as the original LIHPRHA use restrictions, which is the remaining useful life of a project;
Removing restrictions on the use of proceeds from refinancing or selling a property that would apply to a preservation transaction;
Amending owner distributions to be up to 8% of Extension Preservation Equity or to allow for unlimited distributions of surplus cash; and
Removing any prohibition on the use of Low Income Housing Tax Credit (LIHTC) equity at a project.
Other features of Notice H 2016-16 include requirements for owners:
Seeking to access residual receipts or reserve-for-replacement accounts,
Proposing the sale or transfer of a property, and
Proposing rehabilitation activities in conjunction with the request to amend or restate the Use Agreement.
The requirements protect current tenants from rent increases that may occur in relation to using LIHTC equity or bond financing and limit rent increases for tenants in apartments not covered by a project or tenant-based rental subsidy when a property is refinanced. Such rent increases may not exceed 10% per year, except that any tenant occupying an apartment at the time of refinancing may not be required to pay for rent and utilities at an amount that exceeds 30% of the tenant's income or the amount they paid immediately before refinancing, whichever is greater.
Notice H 2016-16 is at: http://bit.ly/2fETkYu