Nearly 40 Local #OurHomesOurVoices Events Planned Throughout the Country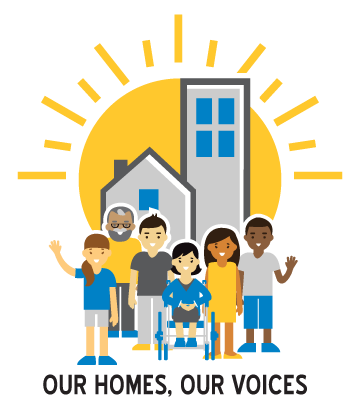 The number of local events throughout the country continues to grow. To-date, local housing advocates have planned 39 events in communities nationwide. Events include rallies, storytelling activities, letter-writing campaigns, bus tours, and more—all urging members of Congress to fully fund investments in affordable housing and community development.
Elected officials including Mayor Marty Walsh of Boston, Governor Dan Malloy of Connecticut, and Mayor Helene Schneider of Santa Barbara plan to join local Our Homes, Our Voices events in their communities. Interested in inviting elected officials to your event? Visit the Our Homes, Our Voices resources page for an invitation template!
Visit the Week of Action events page to view the complete list of local events. If you're interested in planning an event in your community, there's still time! Please reach out to ourhomes@nlihc.org today!
New Resources for Your Event
In addition to a new suite of voter registration and voter engagement materials, we have also added additional graphics, factsheets, and letter templates to our site. You can find them on the resources page.