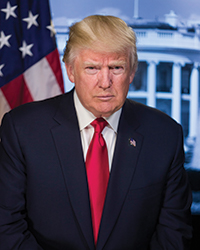 President Donald J. Trump.
President Donald J. Trump and Implications for Affordable Housing
President Trump has had a career developing, operating, and selling housing, mostly focused on middle and upper income households. He has little experience with or knowledge about housing affordability. Mr. Trump scarcely mentioned the issues of affordable housing or homelessness during his presidential campaign and has now come out with a budget that slashes essential affordable housing programs.
One statement Mr. Trump made repeatedly during his campaign was that "we're not going to allow people who have no money to die on the streets" when referring to his health care plans.  But both his health care proposal and his budget request to Congress contradict that commitment. 
President Trump's FY18 budget slashes critical resources used to help keep housed some of the country's lowest income and most vulnerable seniors, people with disabilities, families with children, veterans, and formerly homeless individuals. He proposes to cut overall HUD funding by 13% or $6.2 billion compared to FY16. When compared to funding levels needed for FY17, the proposed cuts amount to a 15% or $7.5 billion reduction.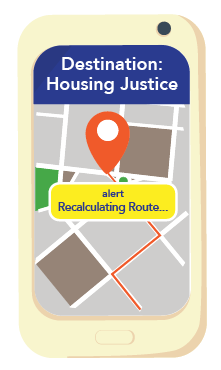 Potential threats extend beyond Mr. Trump's budget. During the campaign, Mr. Trump indicated he would end HUD's Affirmatively Furthering Fair Housing (AFFH) rule and roll back fair housing guidance. Indeed, Mr. Trump has a personal history with fair housing law.
Mr. Trump began his career working for his father, Fred Trump, a developer and landlord in New York City. When Donald Trump became the Trump Management Company's president, it operated more than 10,000 rental units. The Justice Department's Civil Rights Division filed suit against the company in 1973 for Fair Housing Act violations. The lawsuit stated that Mr. Trump's employees discriminated against people of color by falsely indicating where apartments were and were not available, falsely quoting rents to non-white applicants, making notes on rental applications indicating race and ethnicity, and denying applicants accordingly.  Trump Management Company never admitted to wrongdoing and counter-sued the Justice Department. The suit was settled through a consent decree in 1975.
The Trump Organization continues to have vast real estate holdings and operates several rental properties. Because Mr. Trump refused to place his business assets in a blind trust, Senator Elizabeth Warren (D-MA) asked then HUD Secretary-Nominee Dr. Ben Carson to ensure that HUD would not benefit Mr. Trump's businesses or those of his relatives. The Baltimore Sun recently reported that Jared Kushner, Mr. Trump's son-in-law and a top adviser, owns three apartment complexes in Maryland that receive income from Housing Choice Vouchers.
Housing advocates are outraged by Mr. Trump's budget proposal and alarmed by other potential threats.  NLIHC will fight to protect affordable and fair housing for the lowest income people in America.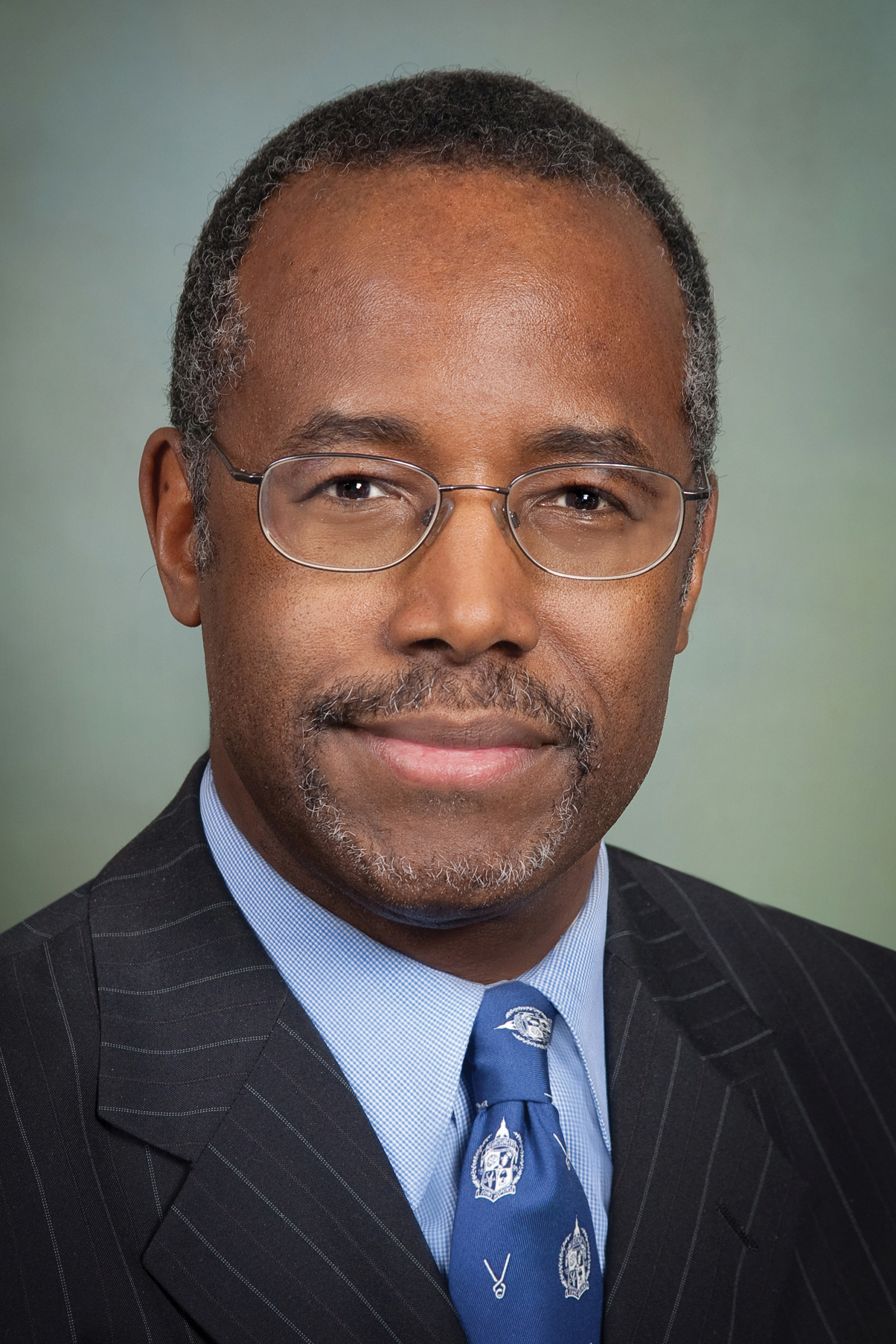 HUD Secretary Ben Carson.
Dr. Ben Carson Sworn in as HUD's 17th Secretary
Dr. Ben Carson was sworn in as the 17th Secretary of HUD on March 3, 2017. According to a HUD press statement, Dr. Carson plans an ambitious listening tour of select communities and HUD field offices around the country, beginning in his native Detroit.
In this new role, Dr. Carson will lead an agency with nearly 8,000 employees and an annual budget of more than $40 billion.  HUD oversees federal rental assistance programs that serve over 5 million of the country's lowest income households; provides funding for community development, disaster recovery, and homeless assistance programs; enforces fair housing laws; and acts as one of the largest mortgage insurers in the world. HUD plays a critical role in alleviating poverty, stabilizing and revitalizing communities, increasing the educational attainment and incomes of low income families, and providing safe, affordable homes to deeply poor, elderly, or disabled families.
"I am immensely grateful and deeply humbled to take on such an important role in service to the American people," said Dr. Carson.  "Working directly with patients and their families for many years taught me that there is a deep relationship between health and housing. I learned that it's difficult for a child to realize their dreams if he or she doesn't have a proper place to live, and I've seen firsthand how poor housing conditions can rob a person of their potential. I am excited to roll up my sleeves and to get to work."
NLIHC noted at the time of his nomination that, with many qualified candidates to choose from who have deep knowledge of and commitment to affordable housing solutions, Mr. Trump's selection of Dr. Carson to serve as HUD secretary was "surprising and concerning." The new HUD secretary has no prior experience in government or with housing or urban policy and had little prior knowledge of the programs he now oversees.
In a 2013 interview, Dr. Carson claimed that "poverty is really more of a choice than anything else," implying that poor people can escape poverty through hard work, a commonly-held belief among conservatives opposed to government spending on social programs. In July 2015, Dr. Carson published an editorial describing Affirmatively Furthering Fair Housing (AFFH) as an Obama Administration "mandated social-engineering scheme," revealing a misunderstanding of obligations that have been around since 1968, the year the Fair Housing Act was made law.
At his January 12 confirmation hearing before the Senate Banking Committee, however, Dr. Carson appeared to have begun the process of learning about housing policy and the programs he would oversee at HUD. He appeared to have reversed his previous position that the federal government has no role in alleviating poverty. His view on AFFH seemed to have shifted also, as he acknowledged that fair housing "is the law of the land."
During the confirmation process, Dr. Carson affirmed that he will advocate for increasing resources for affordable housing for people with the lowest incomes. "When it comes to deep affordability . . . removing all regulatory barriers won't get you there," Dr. Carson wrote. "It comes down to subsidy. Subsidy levels haven't changed appreciably under Democratic or Republican administrations. I think we can all agree that we will all make sure housing is a key consideration in every appropriations bill." President Trump's recently announced FY18 budget request, however, cuts subsidies drastically.
NLIHC is committed to working constructively with Dr. Carson to address the housing needs of the lowest income households in the U.S. NLIHC will also work to hold Dr. Carson to his commitments to "house as many families as possible in safe, affordable housing. The more than 8 million extremely low income households paying more than half their limited incomes on rent depend on sustained and informed advocacy to ensure that they have decent and affordable housing.