NLIHC Hosts Webinar on Campus Action and the United for Homes Campaign, September 13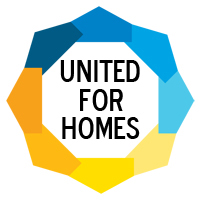 United for Homes endorsers are invited to join a webinar, "Back to School: Campus Activism and the United for Homes Campaign," on September 13 at 2 pm ET. Presenters from NLIHC and a number of United for Homes endorsing organizations will discuss the importance of connecting with young advocates on college campuses. Economic inequality is an ongoing focus of campus activism, and MID reform must be included in discussions about solutions. 
The September 13 webinar will feature a discussion about finding, informing, and mobilizing campus organizations. Webinar attendees will learn some of the key benefits of involving campus activism, most notably increasing the energy and urgency around the campaign. Presenters will also discuss how to manage ongoing involvement from young advocates when they frequently cycle through leadership and membership.
United for Homes webinars highlight best practices for advocacy and provide a broader understanding of how mortgage interest deduction reform can be central to social movements focused on more than just housing. The most recent webinar in July, "Direct Action and the United for Homes Campaign: Disruption and Agitation in the Effort for MID Reform," provided perspectives from endorsers who have led and studied direct action and its impact on affordable housing in America. Watch the July webinar at: http://www.unitedforhomes.org/webinars/
Future webinars will feature guest experts, policymakers, advocates, and researchers on topical issues. All UFH webinars are available on the UFH website at: http://www.unitedforhomes.org/webinars/