NLIHC Joins Make Room's National Campaign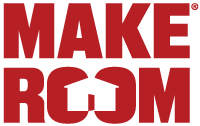 NLIHC and the Campaign for Housing and Community Development Funding (CHCDF), a group of more than 70 national organizations that educates and advocates for adequate federal funding for affordable housing and community development programs, are joining the Make Room campaign's national effort to send 1 million messages to Congress about the critical need to end housing insecurity in America.
Between August 1 and the November election, organizations across the nation will share a common message: our nation is facing a housing affordability crisis of record proportions that demands Congressional leadership. NLIHC encourages all concerned individuals and national, state, and local organizations to join the campaign.
Make Room is hosting a campaign kickoff call today, August 1 at 4:00pm EST. Matthew Desmond, bestselling author of the book Evicted, will open the call, and Ali Solis, Enterprise Community Partners and Angela Boyd, Make Room campaign, will overview the campaign and ways advocates can get involved. Diane Yentel, NLIHC president and CEO, will give brief concluding remarks. RSVP for the event here and please share information about today's call widely with other national, state, and local organizations. Make Room also will feature a national sign-on letter and an advocacy toolkit on their website.
Make Room is a partnership between Enterprise Community Partners, MacArthur Foundation, Ford Foundation, CohnReznick LLP, and others to "give voice to struggling renters and elevate rental housing on the agendas of our nation's leaders. . . , [to advocate] for better policies, and [to tell] the stories of real families who can't make rent today."
For more details about Make Room and the campaign, see Make Room's website.