NLIHC Welcomes Sarah Jemison as New Housing Advocacy Organizer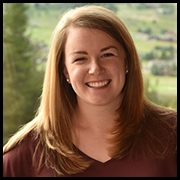 Sarah Jemison joined NLIHC on February 1 as a Housing Advocacy Organizer. Prior to coming to NLIHC, Sarah worked as the Special Projects Fellow at Achievement Prep Charter School in Southeast DC, where she witnessed the impact of concentrated poverty, neglected public housing projects, and homelessness on students and their families. Sarah earned her B.A. in History with a minor in African American Studies from Princeton University. She is originally from Memphis, TN. 
Sarah's outreach responsibilities cover much the South and Mid-Atlantic. To see which organizers are assigned to each state, go to http://nlihc.org/takeaction/field.