Point of View: No to Proposed Changes to 'Public Charge'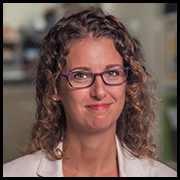 Over the last two years, the Trump administration has demonized immigrants, separated families from their children, and undermined immigration policy. Now, the administration has proposed one of its most insidious rules to-date involving changes to something known as "public charge." In October, the Department of Homeland Security (DHS) released a Notice of Proposed Rulemaking on public charge that would have profound and negative consequences on immigrant families' ability to access critical and life-saving benefits, including housing assistance.
Public charge is a term used in federal immigration law to refer to a person who may depend on the government as their main source of support. When a non-citizen applies for a visa to enter the U.S. or for lawful permanent residence, the government official looks at the person's life circumstances to see if the person may need services now or in the future. If the official determines that the individual is likely to become a public charge, the person's application may be denied.
The administration has proposed to change this long-standing policy by adding to the definition of public charge a number of additional programs on which DHS would judge applicants, including usage of the Section 8 Housing Choice Voucher, Section 8 Project-Based Rental Assistance, and Public Housing programs, as well as Supplemental Nutrition Assistance Program (SNAP, or food stamps), Medicaid, and parts of Medicare. The proposed test would also take into consideration the applicants age, health status, and English proficiency. In other words, for the first time, an applicant for a visa or green card would be judged by if they need—or might need in the future—support for safe and stable housing, food assistance and health care. 
This proposed rule puts immigrants in an impossible bind: having to choose between accessing the supports they need to live safe and healthy lives or protecting their immigration status. Already, fear of being judged for use of benefits is creating a chilling effect: our housing partners throughout the country tell us of families dropping benefits even before this rule is finalized. Colleagues at health centers and WIC clinics tell the same stories: families are shying away from using needed benefits out of fear of this administration's policies. 
As families turn away from health care and food or housing assistance, they are forced to pay out of pocket, reducing their already limited household budgets. As use of rental assistance decreases, the likelihood that low income families fall into homelessness increases, with all of its personal and societal costs. Blaming immigrant families for the increasing gap between wages and housing costs and stripping them of their ability to access safe and affordable homes will only increase our country's racial and economic disparities and put housing and well-being further out of reach for many families. The proposed rule, if implemented, would create significant longer-term costs to the federal government; people in unstable homes have poorer health, lowered educational attainment and lessened lifetime earnings.
DHS is accepting comments on the proposed public charge rule through December 10, 2018. This is an important opportunity for the housing community to weigh in to support immigrants and urge the administration to stop this shortsighted and cruel attack. The Protecting Immigrant Families Campaign has developed an easy-to-use portal to submit comments, and our partners at the National Housing Law Project have many resources available to support you. If you work with immigrants, resources are available in many languages offering guidance on how to talk about the rule.
This week, as we gather with loved ones from near and far, let's recommit to ensuring that all people – immigrants, Native Americans, the lowest income seniors, people with disabilities, families and others – have safe and affordable homes in which to celebrate and be thankful.
With thanks for your commitment and work to end homelessness and housing poverty,

Diane