This Week in Washington: Tax Reform, Stopgap Funding Bill, Disaster Aid Package, and the Housing Trust Fund
Tax Reform Signed Into Law
This afternoon, President Donald Trump signed into law the Tax Cuts and Jobs Act, which was approved by Republicans in Congress earlier this week. The tax bill fails to expand housing resources for people with the lowest incomes, and instead it provides massive tax cuts to wealthy individuals and corporations, increasing the national debt by $1.5 trillion over a decade and threatening vital programs like Medicaid, Medicare, and those for affordable housing and homelessness prevention.
Although the bill retains the tax exemption for private activity bonds and preserves the 9% and 4% Low Income Housing Tax Credit (Housing Credit) – a notable achievement by affordable housing advocates - it fails to include any of the bipartisan reforms that would improve the Housing Credit to help it better serve extremely low income households or people experiencing homelessness. It also fails to make adjustments to offset the impact of the lowered corporate tax rate from 35% to 21%, which will reduce the value of Housing Credits to corporate investors. It redirects housing dollars generated from reforms to the mortgage interest deduction to provide even deeper tax cuts for billionaires and corporations. The significant deficits produced by the tax bill will likely put future investments in affordable housing at HUD and USDA at risk of deep spending cuts. For more information on the tax bill, read NLIHC's .
Another Continuing Resolution
Congress passed another stopgap spending bill yesterday, further delaying final funding decisions for fiscal year (FY) 2018. The bill, known as a continuing resolution (CR), funds the government at FY17 levels through January 19, giving lawmakers more time to negotiate a budget deal to lift the low spending caps on defense and domestic priorities. The CR passed the House by a vote of 231-188, while the Senate approved the measure 66 to 32. President Trump is expected to sign the bill today before the previous CR expires at midnight.
In addition to keeping the government open and avoiding a government shutdown, the CR also includes a provision to waive a 2010 law that would have triggered immediate, across-the-board spending cuts to critical programs, including the national Housing Trust Fund (HTF), due to the increased deficits created by the GOP tax bill enacted this week. The HTF helps build and preserve rental homes affordable to people with the lowest incomes, including those experiencing homelessness. For more details on the impact of the tax bill on the affordable housing crisis, see NLIHC's overview.
Now that Congress has passed the CR, lawmakers must work to reach a budget deal to lift the spending caps for the remainder of FY18. Lawmakers on both sides of the aisle have stated that the current spending caps are unworkable and have bogged down the FY18 appropriations process. A budget deal, however, has remained elusive, despite months of negotiations. Once a deal is struck, the Appropriations Committees will rewrite their spending bills at the increased levels and will likely package them into an omnibus bill.
NLIHC asks advocates to contact your members of Congress to urge that any budget deal lift the spending caps equally for defense and domestic programs and to ensure that federal affordable housing investments receive the highest allocation possible.
House Passes Disaster Aid Package
Also yesterday, the House passed an $81 billion disaster aid package to assist states and territories impacted by recent hurricanes and wildfires. This bill is a significant improvement on the White House request of $44 billion, which would have been grossly inadequate to address these communities' most pressing needs. More is needed, however, to ensure federal disaster recovery and rebuilding resources reach all impacted households, especially those with the lowest incomes who were struggling to make ends meet before the disasters and whose living conditions have significantly worsened in the wake of the disasters.
The NLIHC-led Disaster Housing Recovery Coalition (DHRC) is urging the Senate to improve the disaster relief bill by adding basic safeguards, resources, and tools to help the lowest income people and communities fully recover from the disasters. Read NLIHC's statement on the House bill and the DHRC's letter to House and Senate Appropriators urging improvements to the bill before final passage. The DHRC will continue advocating for its top policy priorities to be included in disaster recovery bills.
The Senate is expected to take up the disaster recovery package early next year.
Tax Bill Puts Housing Trust Fund at Risk
Yesterday, Federal Housing Finance Agency (FHFA) Director Mel Watt and Treasury Secretary Steven Mnuchin announced an agreement for Fannie Mae and Freddie Mac to reinstate $3 billion each for their capital reserves. This a needed and welcomed move that could have, among other things, protected the Housing Trust Fund by ensuring that the Enterprises would not need an advance from Treasury when their capital buffers were reduced to zero.
By significantly decreasing the corporate tax rate, however, the recently enacted tax bill reduces the value of tax deferred assets owned by the Enterprises. As a result, the Enterprises are now almost certain to need an advance from Treasury in the first quarter of 2018. This event could lead to the suspension of Fannie Mae's and Freddie Mac's contributions to the Housing Trust Fund. Given the severe shortage of affordable rental homes for extremely low income families, NLIHC is urging Congress and FHFA director Watt to protect the vital Housing Trust Fund.
Next Year
Congress has now adjourned for 2018 and will return in early January for a very busy month of action on a disaster spending bill, a budget agreement to lift spending caps, final FY18 appropriations bills, immigration reform, health insurance, and administrative and Congressional attempts to restrict and reduce critical programs that help low income people meet their basic needs, including affordable housing and community development programs. Soon after, the president will send his proposed FY19 budget request to Congress – we expect he will propose deep and cruel spending cuts that are at least as severe as this year's proposal.
We have our work cut out for us next year when we will face greater challenges in protecting resources to end homelessness and housing poverty than we have in decades. We will organize, educate, advocate, build new partnerships, and expand our movement – and, together, we will prevail.
Onward,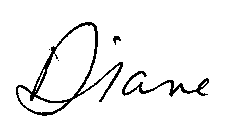 Diane