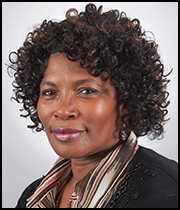 Make Change Happen through Resident Councils
By Daisy Franklin, Housing Committee Chair,
NAACP Norwalk and NLIHC Board Member,
Norwalk, Connecticut
I often talk with tenants in different parts of the country who have issues with their apartments, neighborhoods, and housing authorities. Many residents, both voucher holders and people who live in public and elderly housing, want safer, cleaner communities but don't know how to start. They might take their concerns to the city council or mayor, or maybe to the director of the housing authority. But tenants in every community have an easier way to make their voices heard: local resident councils. Councils are duly elected representatives of your community who have the responsibility to listen to your concerns and organize your community to address them. Resident council leaders should be the first people you reach out to. They are often the most effective in helping with immediate issues. Tenant councils can set up meetings with police, assist with maintenance requests, and help you negotiate with property management. They are able to help you, but only if they know about the issues you are facing. That's why you must communicate with them about the needs you see in your community: they can help you if you communicate with them.
As those of us who have been tenant advocates for many years know, we did not always have a voice in the policies and decisions that affect us. We fought hard for resident councils that would be recognized by HUD, and now that we have that tool, we must use it. If we don't, we could lose the voice we do have.
Organizing resident councils can be hard work. In many communities, tenant councils coordinate great events like cookouts but don't hold meetings where tenants can voice their concerns and learn how to take action. Effective resident councils must mobilize and engage their community to create lasting change. For some tenant councils that do meet regularly, only a few people come to those meetings. For these reasons, many residents and council leaders get discouraged. It's important to remember, however, that many resident councils are powerful inside their community and across their cities. NLIHC has given organizing awards to many of these groups — to residents who have mobilized for more protections in eviction hearings and who have established community resources for tutoring and job training, for example. The voice of tenants is strong and powerful when we — residents and elected resident — leaders work together.
If you are in a community without a strong resident council, talk with your elected council leaders about how you can get involved. Consider going door to door to invite your neighbors to a council meeting. If someone isn't able to come, talk with them to learn why. Don't be discouraged if only a few people come to a council meeting - it is important to keep meeting and keep inviting your neighbors. The more involved you become in your community, the more it becomes your community.
Residents can work together to make changes happen. These changes start in tenant councils.
---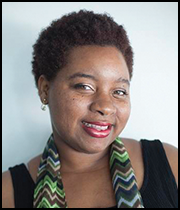 Updates from Our Homes, Our Voices Housing Week of Action: How I Took Action
By Rachel Robinson, Neighbors United for Progress, Austin, Texas
Over the past year, it's been hard for me to miss the growing threats to affordable housing as well as to healthcare, schools, and other vital government programs. It seems like each week, a new announcement comes from Washington that threatens my community. At Neighbors United for Progress, we've organized community members from across East Austin around the need for more affordable housing.
In July, we hosted an event as a part of the Our Homes, Our Voices National Housing Week of Action. Our event was a beautiful engagement between residents, advocates, and children, mostly from our community. We explained the importance of paying attention to laws and regulations and why writing your members of Congress individual letters about your concerns matter as well. We took time to write to the U.S. Representatives and Senators who represent us and told them about the need for investments in HUD and other critical housing programs. Then we mailed the letters to those members' Texas offices.
We also explained at our event how voting at the local, state, and national level is important. We talked to residents in our community about getting members of Congress to attend to our needs and how voting in elections makes our elected officials pay more attention to our community. Many people didn't know that these officials are aware of how many people from each community vote. Our event stressed that residents' voting helps gain attention for all of East Austin. We asked if any people there needed to register to vote and provided the forms and information they needed to register.
We passed out raffle prizes and resources, fed our guests, socialized, and listened to music. We plan on having monthly education sessions about housing concerns starting this fall in the same complex. We appreciate the opportunity of this great initiative to make a better community.
WE WANT TO HEAR FROM YOU!
Submit your feedback about this edition of Tenant Talk, stories about events in your community, or reflections on federal policy to outreach@nlihc.org, and you could be featured in future editions of Tenant Talk!