Philadelphia Housing Trust Fund
Close
How Can You Help?
Report any updates to existing programs.
or
Share information on any new programs.
The National Low Income Housing Coalition is providing this data as a public service. NLIHC will continue to update the database. The accuracy of the data is based on information provided by the programs' administrators and user submissions.

State:
City:
Program Type:

Rental Assistance

Capital & Production

Classification:

Duration:
Income Targeting:

100% for 115% AMI or less; 50% for 30% AMI or less

Funding Type:
Population Targeting:

General

Persons with Disabilites / Special Needs

Risk of Homelessness

Last Modified:
5-4-2016
Program Description:
The Philadelphia Housing Trust Fund was created in 2005. The Fund targets resources towards the development of new affordable housing and homelessness prevention programs. Funding is distributed through a competitive RFP process issued twice yearly. One RFP is geared towards developers also seeking federal Low Income Housing Tax Credits (LIHTC), while another RFP focuses on development projects not utilizing Tax Credits. In FY12, 228 new homes were produced through the Trust Fund. Of this total, 29 homes served formerly homeless residents with special needs.
Funding Description:
The Housing Trust Fund is funded through mortgage and deed recording fees. In FY14, the Housing Trust Fund provided the City's housing programs with  $13.5 million.
PLEASE NOTE: Some of the information on housing trust funds included in this database was provided by the Center for Community Change (Housing Trust Fund Project). Go to www.housingtrustfundproject.org for more information on State and Local Housing Trust Funds.
Website: http://philadelphiahousingtrustfund.org/
Contact: Jamila Davis, Office of Housing and Community Development, jamila.davis@phila.gov, 215-686-9727
Organization Details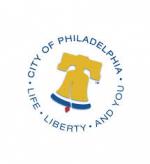 View Larger Map
You are here