Presidential Candidates Take Center Stage at New Hampshire Housing Summit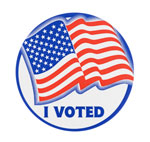 The J. Ronald Terwilliger Foundation for Housing America's Families hosted a Housing Summit in Manchester, NH on October 16, 2015. The event included speakers from all areas of housing, as well as seven presidential candidates. Former Maryland Governor Martin O'Malley was the sole Democratic candidate who attended. The Republican candidates present were Senator Lindsey Graham (SC), Former Arkansas Governor Mike Huckabee, New Jersey Governor Chris Christie, Senator Rand Paul (KY), Former New York Governor George Pataki, and Former Virginia Governor Jim Gilmore. 
The Summit featured interviews with all attending presidential candidates and included panels focused on such topics as access to credit, the state of housing in New Hampshire, housing and its effects on Millennials, housing and health, and private-sector partnerships in the development of affordable housing. Other topics addressed included how to build new affordable housing in accordance with HUD regulations and how to address the lack of affordable housing, particularly for growing populations like Millennials and aging seniors.
Ike Brannon, President of Capital Policy Analytics, was one of the few summit attendees to mention reforming the mortgage interest deduction (MID) as a way to address the lack of affordable housing. "Abolish the MID, and put the 100 billion dollars of revenue a year towards first-time buyer tax credits," Brannon said.
Governor O'Malley spoke about the effects that sequester cuts have had on affordable housing programs as well as the importance of investing in energy-efficient housing. On the topic of Fannie Mae and Freddie Mac, O'Malley stated, "It would be a mistake to turn Fannie and Freddie into private entities."
Senator Graham focused on the importance of affordable housing for the nation's aging population and discussed the challenges that seniors in New Hampshire and across the country face in trying to find affordable housing to meet their needs. "If you want more money for more housing, you better get your budget house in order," he said in reference to the current budget challenges facing Congress.