Fact of the Week: HUD-Assisted Housing in Walkable Neighborhoods, but also Compromised Quality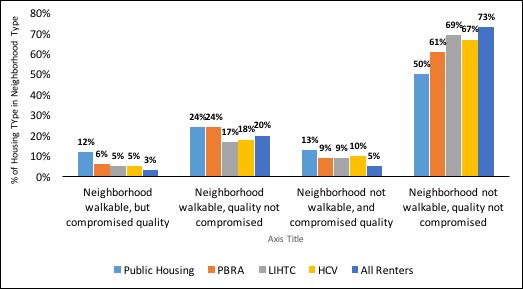 Note: Compromised quality is the combination of poor quality school within ½ mile, home values below the area median, and high rate (40% or more) of African-American or Hispanic segregation.
Source: Koschinsky, Julia and Emily Talen. (2015). Affordable Housing and Walkable Neighborhoods: A National Urban Analysis. Cityscape: A Journal of Policy Development and Research, Vol 17(2), p. 13-56.