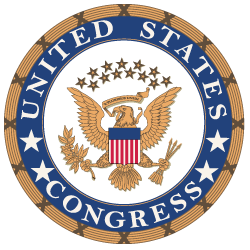 The Senate Banking Subcommittee on Housing, Transportation, and Community Development held a hearing on September 22 concerning negligence, health concerns, and fraudulent inspections by Global Ministries Foundation (GMF) and HUD. In 2015 Eureka Gardens, an apartment complex in Florida, passed its July HUD inspection with a score of 91%. However, reports indicated the housing complex was not fit for human habitation.
Tracey Grant of the Eureka Gardens Tenants' Association explained that the complex is plagued by mold, gas leaks, and lead poisoning, and has not had proper maintenance since its construction 50 years ago. HUD has been aware of these issues since 2013 but has so far not given the building a failing grade.
Senator Marco Rubio (R-FL) and Senator Bill Nelson (D-FL) testified about the deplorable living conditions they saw when they visited the apartments. To address the issue, they are planning to introduce a "Housing Accountability Act" to create independent oversight of HUD inspections while prosecuting landlords who fail to comply with maintenance orders. Although their criticisms were primarily directed at GMF, their concerns extend to HUD for enabling fraud and abuse and neglecting to hold GMF accountable.
Dr. Edgar Olsen of the University of Virginia testified that the Housing Choice Voucher program is the only solution to fixing HUD's inspection issues. Other witnesses and senators disagreed with this position, including Vincent O'Donnell, an affordable housing consultant, and Senator Bob Menendez (D-NJ), who pointed out that voucher holders face displacement and discrimination in many cities across the country.
Watch the Senate Banking Subcommittee hearing at: http://bit.ly/2cOvkhU