President to Request Funding for Mobility Counseling and Choice Neighborhood Initiative Expansion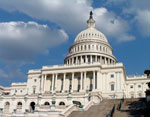 President Barack Obama did not mention housing in his State of the Union address on January 12, but Office of Management and Budget Director Shaun Donovan later provided a preview of some items that will appear in President Barack Obama's February 9 FY17 HUD budget request, including funding for a mobility counseling pilot and for expansion of the Choice Neighborhood Initiative.
In one of the Administration's State of the Union follow-up events, Mr. Donovan participated in a conversation on January 13 with Johns Hopkins University sociologist and author of the book $2 A Day: Living on Almost Nothing in America, Dr. Kathryn Edin. The topic was the "geography of poverty." (Dr. Edin is speaking at NLIHC's Policy Forum on April 3.)
Mr. Donovan reported that the President's FY17 request will include a $15 million mobility counseling pilot program for about ten regional housing authorities over a three-year period. The funds will be used to help HUD-assisted families move to and stay in safer neighborhoods with stronger schools and better access to jobs. A portion of this funding would be allocated to evaluate the program.

Also to be included in the FY17 proposed budget will be $200 million for HUD's Choice Neighborhoods Initiative (CNI) program. CNI was funded at $125 million for FY16, an increase of $45 million over FY15. The program provides resources to public housing agencies, owners of assisted housing, nonprofits, and local governments seeking to transform entire neighborhoods. At a $200 million funding level, the program could provide about six new CNI implementation grants.
Read OMB's blog on Mr. Donovan's announcement at https://www.whitehouse.gov/blog/2016/01/13/fact-sheet-promoting-economic-mobility-opportunity-and-community-revitalization 
View the conversation between Dr. Edin and Director Donovan at http://www.ustream.tv/recorded/81391146.