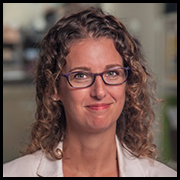 Diane Yentel
President & CEO
dyentel@nlihc.org
202-662-1530 x225
Direct Line: 202-507-7444
@dianeyentel
Diane is the President and CEO of the National Low Income Housing Coalition, a membership organization dedicated solely to achieving socially just public policy that ensures people with the lowest incomes in the United States have affordable and decent homes. Diane is a veteran affordable housing policy expert and advocate with nearly two decades of work on affordable housing and community development issues. Before rejoining NLIHC (where she previously worked as a policy analyst), Diane was Vice President of Public Policy and Government Affairs at Enterprise Community Partners, where she led federal, state and local policy, research and advocacy programs. Prior to Enterprise, Diane was the director of the Public Housing Management and Occupancy Division at the US Department of Housing and Urban Development (HUD), where she managed a team overseeing the development and implementation of nationwide public housing policies, procedures and guidelines. She also worked to advance affordable housing policies with Oxfam America and the Massachusetts Coalition for the Homeless, and served for 3 years as a community development Peace Corps volunteer in Zambia. Diane is frequently cited in media outlets, including the Washington Post, The New York Times, Politico, Mother Jones, NPR and The Guardian. She serves on the Board of Directors of the National Housing Conference, Homes for America, and the Coalition on Human Needs.  Diane has a Masters in Social work from the University of Texas at Austin.
Click Here to Read Diane's Point of View Articles from Memo to Members
Click Here to Read Diane's Press Releases and Statements
Click Here to Read Letters to the Editor and Op-Eds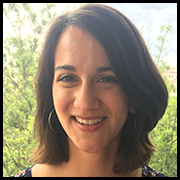 Sonya Acosta
Policy Analyst
sacosta@nlihc.org
202-548-7969 (ext. 231)
Sonya joined NLIHC in June 2018 as a Policy Analyst. Sonya previously worked at NLIHC as a policy intern while completing her graduate studies. She got her start in housing as an AmeriCorps VISTA coordinating outreach, marketing, and education initiatives for a fair housing organization in the Chicago suburbs. After completing two terms of AmeriCorps service, she conducted research and data analysis at Housing Choice Partners in Chicago, an organization dedicated to promoting racial and economic diversity in the region. Sonya grew up in Las Cruces, New Mexico and calls the San Francisco Bay Area her second home. She earned a BA in History and International Studies from the University of New Mexico and a MS in Public Policy & Management from Carnegie Mellon University.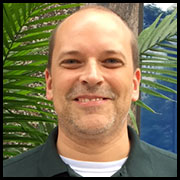 Andrew Aurand 
Vice President for Research
aaurand@nlihc.org | 202-662-1530 x245 
@AGAurand
Andrew Aurand joined NLIHC in July 2015 as the new Vice President for Research. Andrew has extensive experience in research and affordable housing. He previously served as a faculty member in the Department of Urban and Regional Planning at Florida State University, where he taught graduate courses in research methods and housing policy, and where he completed research on the impact of comprehensive planning and land use principles on the supply of affordable housing for low income households. He has also worked in the Research Division of the Montgomery County Planning Department. Andrew received his PhD and MSW from the University of Pittsburgh. Andrew will lead the Research Team at NLIHC.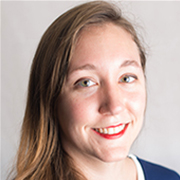 Victoria Bourret
Housing Advocacy Organizer
vbourret@nlihc.org | 202-662-1530 x244
@Victori22755249
Victoria Bourret joined the NLIHC staff in January 2018. Prior to joining NLIHC, Tori served as a Communications and Project Manager at the Housing Alliance of Pennsylvania, a state partner of NLIHC. Tori provided management and outreach assistance for policy campaigns and specialized projects at the Housing Alliance.  Victoria was also in charge of all communications at the Housing Alliance, including social media, the newsletter, and the website.  Prior to her role at the Housing Alliance, Victoria served two terms in AmeriCorps, one with AmeriCorps NCCC in Denver, Colorado and one with Public Allies in Delaware. Tori earned her B.A. in Women Studies and Psychology from the University of Delaware and her MSW from the University of Pennsylvania.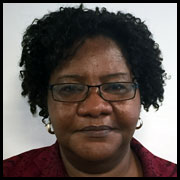 Josephine Clarke
Executive Assistant
jclarke@nlihc.org | 202-662-1530 x226
Josephine joined the NLIHC team as Executive Assistant in September, 2015. Prior to joining the Coalition, she worked at Strayer University serving in executive support role for more than eight years. Josephine also has 10 years of experience working in the program and budget areas at the United Nations Children's Fund in Liberia. She received her AABA, BBA in Finance, and MBA in Information Systems Management from Strayer University.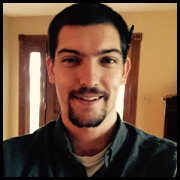 Dan Emmanuel
Senior Research Analyst
demmanuel@nlihc.org | 202-662-1530 x316
@Dan_Emmanue1
Dan Emmanuel joined the NLIHC staff in November 2013. He has worked in a range of housing and community development contexts since 2008 with a particular focus on program evaluation and community needs assessment. Dan earned his B.A. in Philosophy and Psychology from the College of William & Mary and his MSW with a concentration in community and organization practice from Saint Louis University.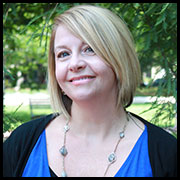 Ellen Errico
Creative Services Manager
eerrico@nlihc.org | 202-662-1530 x246
@nlihcellen
Ellen joined NLIHC in July 2014, with not only extensive graphic design and website management experience, but also Capitol Hill experience. Prior to joining NLIHC, Ellen served as a Graphic Designer for the United States Senate Printing, Graphics, and Direct Mail office. She comes to NLIHC with over a decade of graphic design experience, and has lent her talents to other organizations such as the National Association of Insurance and Financial Advisors, the National Council of Teachers of Mathematics, and the American Trucking Associations. Ellen is a recipient of the 2014 Excellence in Achievement Award for her work on various projects while at the Senate. She is also the recipient of 8 APEX Awards—most recently for the 2017 Out of Reach report for Design & Layout. Ellen received her Bachelor of Arts degree from High Point University and a Web Design certificate from Northern Virginia Community College.  Born in Baton Rouge, LA, Ellen grew up in North Potomac, MD and now lives in Woodbridge, VA.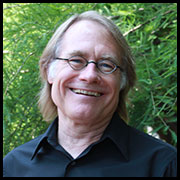 Ed Gramlich
Senior Advisor
egramlich@nlihc.org | 202-662-1530 x314
@Regs_Ed 
Ed Gramlich has been at NLIHC since October 2005. For his first two years Mr. Gramlich staffed the RegWatch Project, an endeavor to expand the Coalition's capacity to monitor federal regulatory and administrative actions, with a focus on preserving the affordable housing stock, both public and assisted. Between October 2007 and January 2010 he was the Director of Outreach. Prior to joining the staff of the Coalition, he worked for 26 years at the Center for Community Change (CCC) where his primary function was to provide technical assistance about CDBG to low income community-based groups. While at CCC, Mr. Gramlich also devoted considerable time to providing technical assistance to groups concerned about the negative impacts of UDAGs in their community. Mr. Gramlich is currently NLIHC's senior advisor to the CEO and leads NLIHC efforts related to affordable housing regulations and has been NLIHC's expert on regulations related to the National Housing Trust Fund and Affirmatively Furthering Fair Housing.  Ed Gramlich has a BS and MBA from Washington University.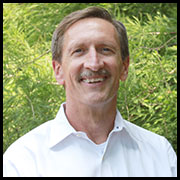 Paul Kealey
Chief Operating Officer
pkealey@nlihc.org | 202-662-1530 x232
@PaulDKealey 
Paul Kealey joined NLIHC as its Chief Operating Officer in June 2014, with more than twenty-five years of leadership and management experience. As COO, Mr. Kealey leads the Coalition's financial and human resources management, program planning, resource development, field outreach and organizing, and communications.  Mr. Kealey has a rich background of developing, directing, and evaluating large and complex operations, staff, and programs in international and domestic community development and affordable housing, human services, volunteer service, environmental conservation, and professional development and training. Paul served for twelve years as a Senior Vice President and Division Director for NeighborWorks America overseeing its affordable housing and community development training programs, the Achieving Excellence leadership program with Harvard University, the Success Measures enterprise, and many other programs and operations.  He has also held leadership positions with the Corporation for National and Community Service/AmeriCorps VISTA, World Wildlife Fund, and Peace Corps.  After serving as a Peace Corps volunteer with his wife in Guatemala in the 1980s, Mr. Kealey later joined the Peace Corps staff as a Chief of Field Operations in Washington, Deputy Country Director in Costa Rica and Paraguay, and Country Director in Paraguay. Paul earned a Master of Arts in Geography at the University of California, Davis, and a Bachelor of Arts in International Relations at San Francisco State University. Paul is also a graduate of the Harvard University Kennedy School/NeighborWorks America 18-month Achieving Excellence Program.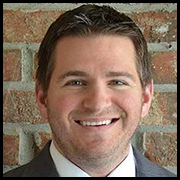 Mike Koprowski
National Campaign Director
mkoprowski@nlihc.org | 202-662-1530 x317
@Mike_Koprowski 
Mike comes to NLIHC from Dallas, TX where he most recently worked as the executive director of Opportunity Dallas, an organization focused on building local coalitions to promote greater economic mobility by tackling concentrated poverty and segregation through housing policy. Prior to Opportunity Dallas, Mike was the chief of transformation and innovation in the Dallas school system, where he led the development and execution of the district's Public School Choice initiative focused on socioeconomic school integration. Prior to his career in education and housing, he served in the U.S. Air Force, where he was the chief of intelligence for an F-15E fighter squadron while it was deployed to Afghanistan. He holds degrees from the University of Notre Dame, Duke University, and Harvard University.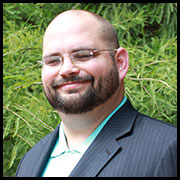 Joey Lindstrom
Manager for Field Organizing
jlindstrom@nlihc.org | 202-662-1530 x222
@JosephLindstrom 
Joseph joined the NLIHC staff in February 2013, but he first worked with NLIHC in 2000 while organizing Wisconsin advocates in support of the National Housing Trust Fund campaign. He led campaigns in Madison, WI, on issues such as the local minimum wage, funding for homeless services, and eliminating housing discrimination against Housing Choice Voucher recipients. In addition to his advocacy and campaign work, Joseph has also worked in various direct service capacities including as a homeless outreach coordinator, tenant's rights counselor, and workforce development professional. Joseph received his Bachelor's Degree from the University of Wisconsin with majors in political science and religious studies.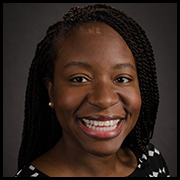 Lisa Marlow
Communications Specialist
lmarlow@nlihc.org | 202-662-1530 x239
@LmarlowNlihc 
Lisa Marlow joined NLIHC in October 2016 as the Communications Specialist. Lisa worked previously with AABB as a communications coordinator for the CEO. In this role, she focused on messaging and presentations for the CEO and revamping the brand of the organization. Prior to AABB, Lisa served as a program associate for PICO National Network a faith-based grassroots non-profit, where she assisted with web development, managed social media, and coordinated organization-wide events. Lisa also worked at The Endocrine Society as manager of public policy and public affairs where she started the Society's clinical practice guidelines program and published 15 guidelines at the end of her tenure. Lisa graduated from American University with a Master's degree in Strategic Communication after receiving her Bachelor's degree in Mass Communication from Towson University.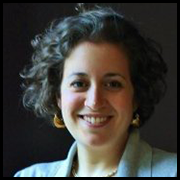 Sarah Mickelson
Senior Director of Policy
smickelson@nlihc.org | 202-662-1530 x228

Sarah Mickelson has joined NLIHC as Director of Public Policy in June 2016. Sarah previously worked with Enterprise Community Partners as a Senior Analyst. In this role, she focused on building Congressional support for federal affordable housing and community development appropriations, including funding for programs administered by HUD and USDA. Prior to Enterprise, Sarah served as Policy Counsel at Rapoza Associates, a government affairs and lobbying firm specializing in affordable housing and community development, where she focused largely on rural development. While working as a Legislative and Policy Analyst at the National Community Reinvestment Coalition, Sarah's portfolio included expanding access to affordable mortgage and small business credit in low-income communities.  Sarah graduated from the University of Connecticut, School of Law after receiving her Bachelor's degree from the University of Virginia. She has also been a member of the Virginia State Bar since 2009.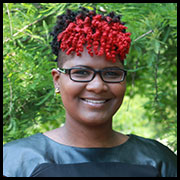 Khara Norris
Director of Administration
knorris@nlihc.org | 202-662-1530 x242

Khara was with NLIHC from 1999 through 2005 as Executive Assistant to the President and returned in January 2009 as Development Associate. In the interim, Khara served as Development Coordinator at YWCA USA. In September 2009, she became Director of Administration where she assists the Administration team in their effort to sustain the coalition's primary mission to end America's affordable housing crisis. Khara is currently enrolled at Prince George's Community College to receive an associate's degree of applied science in accounting.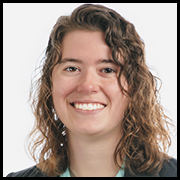 Catherine Reeves
Development Coordinator
creeves@nlihc.org
202-507-7453 (ext.234)
Catherine joined NLIHC as a Development Coordinator in June 2018. Prior to joining NLIHC, Catherine served for four years at A Wider Circle, a local nonprofit organization dedicated to helping individuals and families to rise out of poverty. At A Wider Circle, Catherine spent time as a Client Relations Coordinator, working directly with families transitioning out of homelessness or fleeing domestic abuse and helping them to receive furniture and other items necessary to find stability their new homes. She also worked as a Development Associate at A Wider Circle, telling these families' stories to local and national foundations and corporations and securing the funds to expand programming. Catherine earned her Bachelor of Science in Business, Language and Culture Studies with a focus in Spanish from American University.
Brooke Schipporeit
Housing Advocacy Organizer
bschipporeit@nlihc.org
202-507-7452 (ext.233)
NLIHC is pleased to welcome Brooke Schipporeit to its field team as its newest housing advocacy organizer.  Brooke comes to NLIHC from Nebraska by way of Philadelphia, PA, where she spent the last few years supporting state and local coalitions in their efforts to achieve solutions to housing poverty. Specifically, she worked as an MSW intern with the Housing Alliance of Pennsylvania, informing and mobilizing coalition members to advance equitable housing policy. Then she worked as Philadelphia's regional housing coordinator for the Self-Determination Housing Project of Pennsylvania, focusing on expanding affordable and accessible housing options for people with disabilities and older adults. Prior to beginning her career in affordable housing, Brooke spent time working in direct services in Nebraska for both the Head Start program and a domestic violence shelter. Brooke earned her Master of Social Work from the University of Pennsylvania and her Bachelor of Science in Social Work from Nebraska Wesleyan University.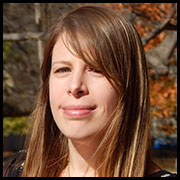 Elayne Weiss
Senior Policy Analyst
eweiss@nlihc.org | 202-662-1530 x243
@elaynebw  
Elayne is a senior policy analyst at the National Low Income Housing Coalition. In her position at NLIHC, Elayne advocates for increased funding for federal housing programs and is responsible for NLIHC's work in the areas of criminal justice reform, homelessness, and fair housing, among other issues. Prior to joining NLIHC in 2014, Elayne served as a legislative assistant for the American Civil Liberties Union Washington Legislative Office where her work concentrated on reproductive and women's rights. Elayne holds a JD from the Drexel University Thomas R. Kline School of Law and a BA in economics from Brandeis University. Elayne is originally from Philadelphia.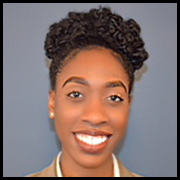 Chantelle Wilkinson
Housing Campaign Coordinator
CWilkinson@nlihc.org | 202-662-1530 x230
@cewilkinson11
Chantelle Wilkinson comes to NLIHC from New York where she worked as a budget analyst for the state legislature. There she assisted with enacting housing and transportation policies. In 2016, she worked on the Breathing Lights Campaign with the Center for Women in Government and Civil Society. The campaign highlighted the issues of dilapidated vacant housing in the capital region of New York State and spurred collaboration from many sectors including the arts, community organizations, neighborhood ambassadors, project administrators, and government officials.  Chantelle received her BA in Political Science with minors in Latin American/ Caribbean Studies and Spanish, and her MA in Public Administration, both from the Rockefeller College of Public Affairs and Policy at the University at Albany.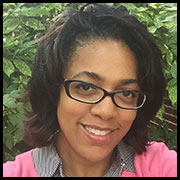 Renee Willis
Vice President for Field & Communications
rwillis@nlihc.org | 202-662-1530 x247
@McLeanWillis
Renee M. Willis joined NLIHC in June 2015 as the new Vice President for Field and Communications. In this role, Renee leads all of NLIHC's field and communications efforts in support of our mission, goals, and objectives. Renee brings more than fifteen years of experience in affordable housing, including establishing and leading successful community and region-wide initiatives. Ms. Willis has extensive experience in strategic planning, financial management, marketing, organizational development, staff management, and program operations. Ms. Willis served as Housing Services Chief with Arlington County, VA from 2008 to 2015. Prior to her work in Arlington, she served as the Administrator of the Office of Landlord-Tenant Affairs for Montgomery County, MD from 1999 to 2004 and as an Advocate and Manager for the Public Justice Center's Tenant Advocacy Project in Baltimore, MD from 1993 to 1999.  Ms. Willis earned dual Bachelor of Arts degrees in English and Spanish from the University of Maryland. She also holds a Certificate in Public Management from George Washington University.