"Advancing Solutions to Homelessness through Effective Messaging" will be a featured session at NLIHC's Housing Policy Forum 2020: Ending Homelessness and Housing Poverty, taking place in Washington, DC, March 25-27.  Register today for the 2020 Policy Forum at: https://bit.ly/2ofWibO
How can we cast a bold and achievable vision of ending homeless based on truth and shift the narrative by busting myths and converting complex ideas into compelling, easy-to-understand messages? Homelessness grabs the attention of media and policymakers. But the reasons for homelessness – and its solutions - are seen as complex and get distorted by myths and lies. Explore ways to advance accurate messaging, combat stigmas, and debunk myths using the latest research. Hear examples of local and national campaigns on homelessness that reached new audiences, moved advocates to action, and engaged reporters, policymakers, and leaders from other sectors. Confirmed speakers for the session: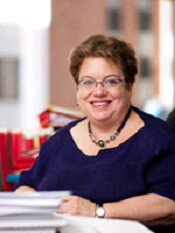 Celinda Lake, President, Lake Research Partners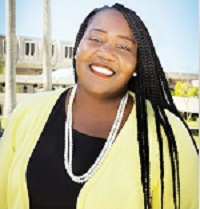 Daniella Pierre, Housing Chairwoman, Miami Dade Branch of NAACP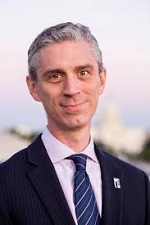 Tom Murphy, Director of Communications, National Alliance to End Homelessness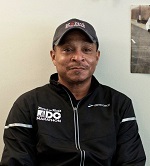 Waldon Adams, Outreach Specialist, Pathways to Housing DC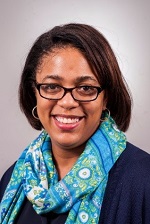 Renee M. Willis, NLIHC VP for Communications and Field
Other session topics at the Forum include racial equity with Ibram X. Kendi, National Book Award-winning author of How to Be an Antiracist and Stamped from the Beginning: The Definitive History of Racist Ideas in America!; the Ken Burns Film, "East Lake Meadows: A Public Housing Story" and a discussion with the film's directors, a resident featured in the film, and policy experts; the current state of affordable housing in America – the opportunities and threats; a Capitol Hill Insiders Panel; promoting healthy homes; mobilizing against attacks to housing opportunities; creating and sustaining multi-sector housing coalitions; the administration's actions on homelessness; redesigning the disaster recovery system; zoning reform, civil rights, and housing justice; research on ending homelessness; NLIHC's Our Homes, Our Votes nonpartisan voter and candidate engagement project; resident-led movements; state and local affordable housing solutions; rural and native housing; state and local organizing best practices; advancing ambitious housing bills; and more.
When: The Forum will begin for most participants (see note about special Resident sessions below) on Wednesday, March 25 at 1:00 pm, with a full day of sessions on Thursday, March 26. Capitol Hill Day will take place on Friday, March 27.
Additional Sessions for Low-Income Residents:  The 2020 Housing Policy Forum will offer additional resident sessions starting on Tuesday, March 24, at 2:00 p.m., including a dinner with NLIHC state partners that evening. The special resident sessions will continue on Wednesday, March 25 at 8:30 a.m. prior to the full Forum start at 1:00 p.m.
Housing Leadership Awards 2020:  The 2020 NLIHC Housing Leadership Awards Reception honoring Shauna Sorrells (posthumous), Bill Faith, and Jennifer Ho will take place on Thursday, March 26 from 6:00 to 8:00 p.m., also at the Washington Court Hotel. A separate registration fee is required to attend the Leadership Awards event. Register here. (See related article in this Memo to Members and Partners.)
Register for the 2020 NLIHC Housing Policy Forum today!