A session on the "Big Housing Bills" recently introduced in Congress, what's in them, and how advocates can move them forward will be explored at NLIHC's Housing Policy Forum 2020: Ending Homelessness and Housing Poverty taking place in Washington, DC, March 25-27.  Register today for the 2020 Policy Forum at: https://bit.ly/2ofWibO. 
The past year has seen unprecedented national coverage of the affordable housing crisis and the introduction of bold housing bills for meaningful solutions. In a session at NLIHC's Housing Policy Forum 2020, Hill staffers will discuss some of these major housing bills and what they mean for federal housing policy. An expert in field organizing will also share insights on organizing successful grassroot coalitions to advance these bills in Congress.
Invited speakers include Randy Abreu, Office of Representative Alexandria Ocasio-Cortez; Janae Ladet, professional staff, House Financial Services Committee; and Matt Hayword, legislative policy director, Congressional Progressive Caucus Foundation. 
Other Forum keynote speakers include:
U.S. Representative Ilhan Omar (D-MN), who recently introduced bold legislation, the "Homes for All Act" (H.R. 5244), to dramatically expand the public housing stock in the U.S. and to guarantee housing as a human right. The bill would authorize the construction of 12 million new affordable rental homes through major investments in public housing and the national Housing Trust Fund.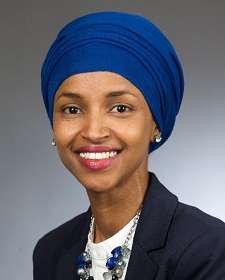 U.S. Representative Lacy Clay (D-MO), chair of the House Financial Services Subcommittee on Housing, Community Development & Insurance and lead sponsor of the "Strategy and Investment in Rural Housing Preservation Act."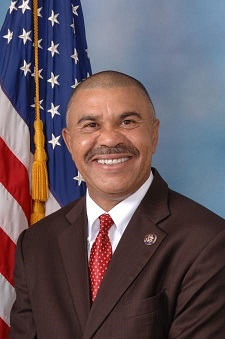 Ibram X. Kendi, National Book Award-winning author of How to Be an Antiracist and Stamped from the Beginning: The Definitive History of Racist Ideas in America!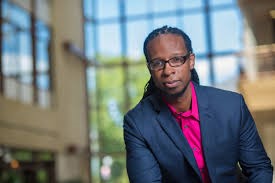 The Forum will also showcase a summary version of the new Ken Burns Film, "East Lake Meadows: A Public Housing Story," followed by a discussion with the film's directors, a resident featured in the film, and policy experts. PBS, which will broadcast the film in March, stated in a press release about the film: "The documentary tackles the impact of racism on public housing while also exploring the daily lives of those who called East Lake Meadows home."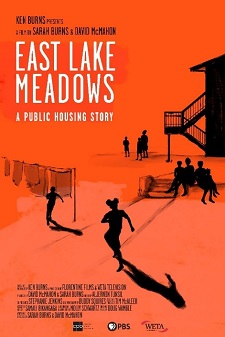 Other sessions at the Forum include a Capitol Hill Insiders Panel; the current state of affordable housing in America – the opportunities and threats; promoting healthy homes; mobilizing against attacks to housing opportunities; creating and sustaining multi-sector housing coalitions; the administration's actions on homelessness; redesigning the disaster recovery system; the YIMBY movement; affordable housing messaging and narrative change; research on ending homelessness; NLIHC's Our Homes, Our Votes nonpartisan voter and candidate engagement project; the latest affordable housing research; resident-led movements; state and local affordable housing solutions; rural and native housing; state and local organizing best practices; and more.
When: The Forum will begin for most participants (see note about special Resident sessions below) on Wednesday, March 25 at 1:00 pm, with a full day of sessions on Thursday, March 26. Capitol Hill Day will take place on Friday, March 27.
Additional Sessions for Low-Income Residents:  The 2020 Housing Policy Forum will offer additional resident sessions starting on Tuesday, March 24, at 2:00 p.m., including a dinner with NLIHC state partners that evening. The special resident sessions will continue on Wednesday, March 25 at 8:30 a.m. prior to the full Forum start at 1:00 p.m.
Housing Leadership Awards 2020:  The 2020 NLIHC Housing Leadership Awards Reception will take place on Thursday, March 26, 2020 from 6:00 to 8:00 p.m., also at the Washington Court Hotel. A separate registration fee is required to attend the Leadership Awards event. (See related article in this Memo to Members and Partners.)
Hotel Reservations:  NLIHC has a room block at discounted rates at the Washington Court Hotel where the Forum will take place. Reserve a room at https://bit.ly/32GOAXb or call 800-321-3010 or 202-628-2100 and ask for the NLIHC rate. Rooms are limited, so register early. The cutoff is March 6, 2020.
Register for the 2020 NLIHC Housing Policy Forum today!