Join a live-stream celebration of 2020 Housing Leadership Award honoree Bill Faith, executive director of the Coalition on Homelessness and Housing in Ohio (COHHIO). Mr. Faith will receive the Cushing Dolbeare Lifetime Service Award at NLIHC's 38th Annual Housing Leadership Awards Celebration, live-streamed on August 26 at 4-5 pm ET. This year's other honorees are Shauna Sorrells and Jennifer Ho. Attendance is free to the public. Register today at: https://bit.ly/NLIHCAwards2020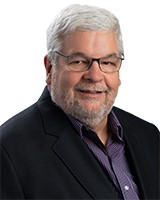 Bill Faith
Bill Faith, COHHIO's leader since 1994, will receive the Cushing Dolbeare Lifetime Service Award, named after NLIHC's late founder who has been referred to as the "godmother" of the affordable housing movement. Throughout his career, Bill has worked to end homelessness by advocating for expanding access to affordable homes. He has served individuals with disabilities, directed agencies serving people experiencing homelessness, and led affordable housing advocacy organizations. He has worked extensively with key policymakers to strengthen a wide range of housing and homeless assistance programs. Bill served on the NLIHC board of directors in various forms for 26 years and was the board chair for six years. Bill has won significant reforms against predatory mortgage and payday lending, defended fair housing, and advanced tenants' rights. He has fought tirelessly to create, protect and expand the Ohio Housing Trust Fund, which recently surpassed $1 billion in revenue for homeless and affordable housing programs.
NLIHC will bestow the Sheila Crowley Housing Justice Award, named after the former NLIHC president and CEO who led the Coalition for 17 years, to Jennifer Leimaile Ho, commissioner of Minnesota Housing and former senior advisor at HUD and deputy director of the U.S. Interagency Council on Homelessness (USICH). Jennifer will be awarded the Crowley award for her outstanding leadership on addressing homelessness and housing poverty in numerous capacities in Minnesota and nationwide since 1999.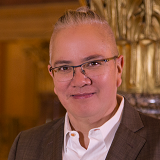 Jennifer Ho
The third award is named for Senator Edward Brooke (R-MA), who championed low-income housing as a U.S. senator and later as chair of the NLIHC board of directors. Shauna Sorrells, former NLIHC executive-committee board member, director of the Office of Public Housing Programs at HUD, and chief operating officer at the Housing Opportunities Commission of Montgomery County (HOCMC), will receive the 2020 Edward W. Brooke Housing Leadership Award posthumously for her outstanding commitment to ending homelessness and housing poverty in the U.S. over many years at HUD, at HOCMC, and on the NLIHC board of directors.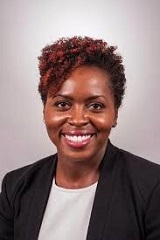 Shauna Sorrells
Recognize these outstanding individuals by making a donation to NLIHC in their honor! 
Donate as an individual at: https://bit.ly/34ng1FP
Donate as an organization at: https://bit.ly/2WyFnOb
Your donation will be recognized in the Leadership Awards program. The contribution will support NLIHC's mission to achieve socially just public policy to ensure the lowest-income people have decent, accessible, and affordable homes. 
Register for the event at: https://bit.ly/NLIHCAwards2020