Research shows that having a stable home reduces recidivism rates among ex-offenders, but renters across the country continue to find themselves barred from housing due to discrimination based on arrest and conviction records. The Cook County (IL) Board of Commissioners took a major step towards fairer access to housing in Chicago and surrounding suburban communities on April 25 by passing the "Just Housing Amendment."
The Just Housing Amendment eliminates blanket bans by property owners based on arrest and conviction records and instead requires housing providers to look at convictions in an individualized manner. The amendment is expected to affect over 1 million adults in Chicago and surrounding suburban communities.
The day before the amendment's passage, the Cook County Human Relations Committee heard from residents who shared how having an arrest or conviction record has affected their ability to access safe, stable housing. Family members and advocates turned out to support those testifying.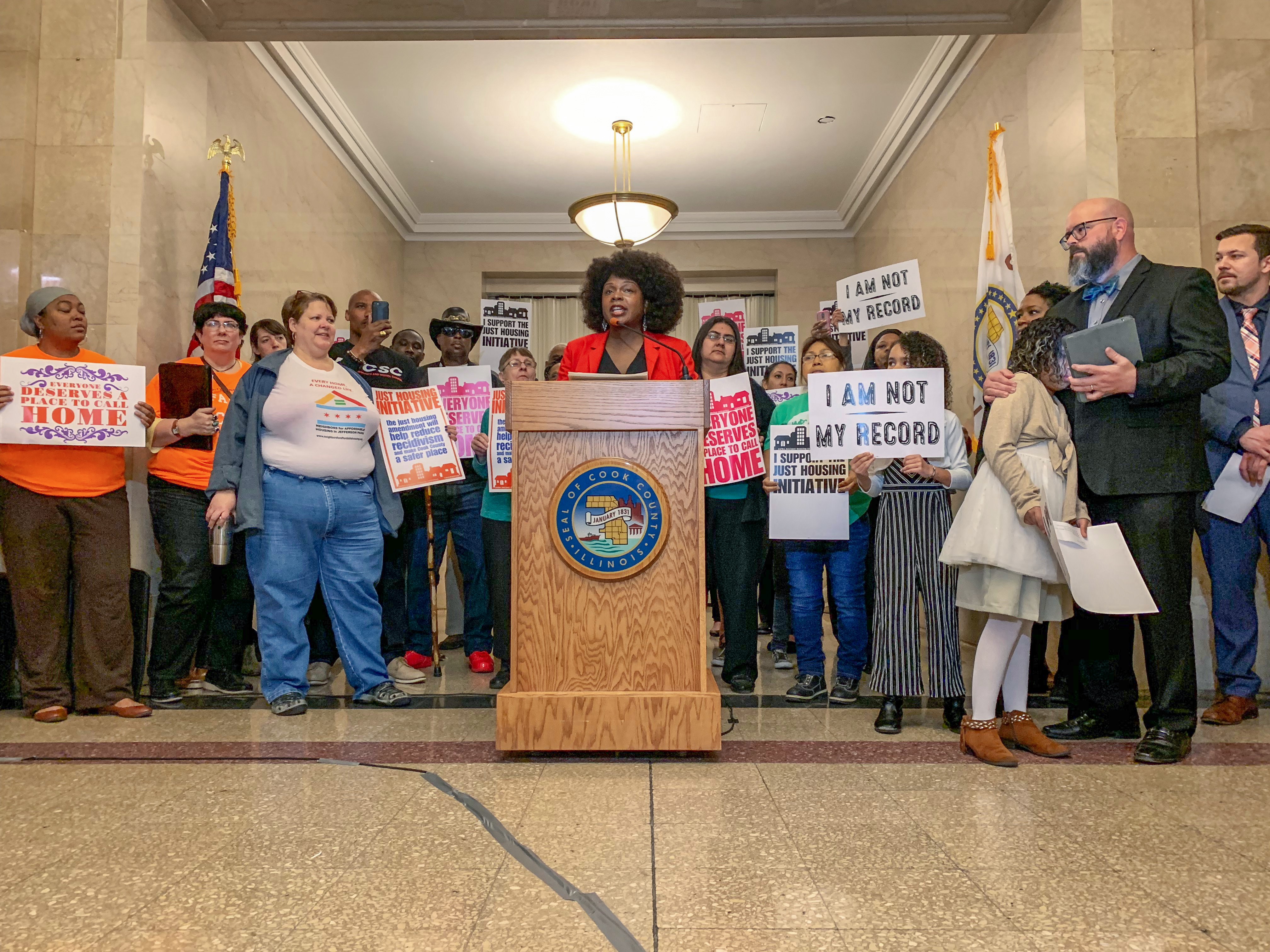 Support for the Just Housing Amendment was led by the Just Housing Initiative, a coalition of over 100 organizations, including NLIHC state partner Housing Action Illinois. This coalition has been fighting for years to eliminate barriers to housing for justice-involved individuals in Cook County. The amendment was championed by chief sponsor Commissioner Brandon Johnson and co-sponsors Commissioner Larry Suffredin and Commissioner Jeffrey Tobolski, among others. The measure will go into effect in November.
"To reduce recidivism and end mass incarceration, we have to make sure that families and individuals have a fair shot when it comes to finding a home," said Housing Action Illinois Outreach Manager Gianna Baker.
For more information on the Justice Housing Initiative and the Just Housing Amendment, contact Gianna Baker at gianna@housingactionil.org or visit https://justhousinginitiative.org/
For more information on Housing Action Illinois, visit https://housingactionil.org/