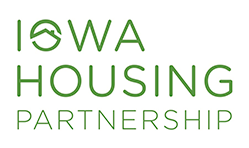 Developers, homeless service providers, advocates, and policymakers throughout Iowa recently launched the Iowa Housing Partnership. Their first event as a new organization was an affordable housing forum held on September 4. The forum featured a discussion of advocacy goals and remarks from Lieutenant Governor Adam Gregg (R) and business executive Fred Hubbell, the Democratic Party candidate for governor. The new organization is distinctly focused on advocacy, with a mission to inform and influence policy at the state, local, and federal levels. The Iowa Housing Partnership is now working to build its membership and craft a specific policy agenda.
Much of the discussion at the forum focused on the success neighboring states have had due to similar advocacy partnerships. Dan Garrett, a founding board member of the Iowa Housing Partnership and a vice president for WNC & Associates, noted the recent passage of housing bond legislation in Minnesota and the establishment of a 4% low income housing tax credit in Wisconsin as the types of outcomes possible through sustained advocacy. Melissa O'Neil, Central Iowa Shelter Services CEO, also spoke on the opening panel, emphasizing the need for more investment in homeless interventions and services. She emphasized that many people served through their organization are working and earning income, but there is no affordable rental housing for them to live in.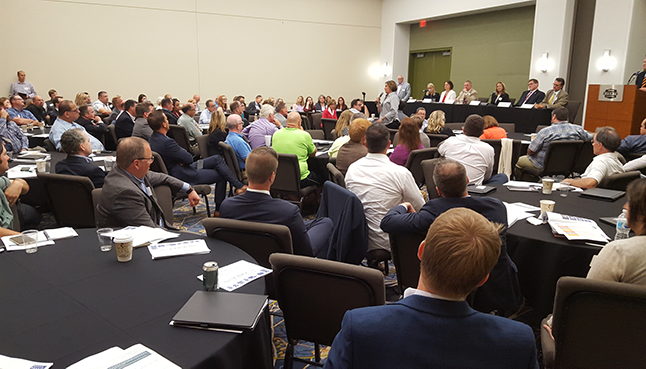 The two 2018 gubernatorial candidates addressed the assembly, indicating that there is real opportunity to do more in Iowa. Lt. Governor Gregg and Mr. Hubbell focused on the importance of affordable housing supply as a component of economic development. Lt. Governor Gregg noted that small towns in rural Iowa especially find that their businesses cannot expand due to a lack of affordable housing for potential employees. Mr. Hubbell discussed ways that the Iowa state budget could be managed better in order to support more affordable housing. He also acknowledged the crucial role of supportive services for many low income households and asserted that these services must be a part of any solution.
"We are so excited that there is so much energy throughout Iowa to support this new partnership," said Eric Burmeister, a founding board member of the Iowa Housing Partnership and executive director of the Polk County Housing Trust Fund. "It will be great to go into the next state legislative session with a unified strategy and an amplified message."
For more information about the Iowa Housing Partnership, contact Eric Burmeister at [email protected]