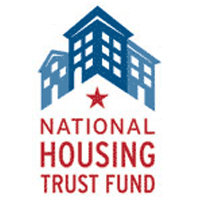 At the NLIHC 2016 Policy Forum (see related article in this Memo to Members), HUD Secretary Julián Castro officially announced that nearly $174 million will soon be available for the inaugural allocation of dedicated resources for the National Housing Trust Fund (NHTF). Secretary Castro said that HUD expects to announce in the Federal Register individual allocations to states later this spring, and that he anticipates the funds could be drawn upon as early as this summer.
Secretary Castro reminded the audience that "the NHTF is the first new affordable housing production program in almost a generation, and it's the first to focus almost exclusively on extremely low income families." Secretary Castro added, "The NHTF is going to provide a big boost to another effort my team has been focused on – making the promise of fair housing a reality for every American."
In a media release, HUD noted that eight years after the NHTF was authorized by the Housing and Economic Recovery Act of 2008, the NHTF finally began to be capitalized in calendar year 2015 through assessments on the volume of new business of the government sponsored enterprises, Fannie Mae and Freddie Mac.
See the HUD media release at: http://1.usa.gov/1RUDoLT