Join Ibram X. Kendi, National Book Award-winning author of How to Be an Antiracist and Stamped from the Beginning: The Definitive History of Racist Ideas in America, and Diane Yentel, NLIHC president and CEO, for a conversation on "Racial Equity during the COVID-19 Pandemic" on May 21 at 2:30 pm ET. Register today at: https://bit.ly/2WxbQWI. When you register, be sure to submit questions for Dr. Kendi!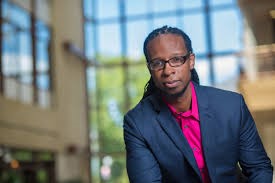 Ibram X. Kendi is one of America's foremost historians and leading antiracist voices. He is a New York Times bestselling author and the founding director of the Antiracist Research & Policy Center at American University in Washington, DC. A professor of history and international relations, Dr. Kendi is a contributor to The Atlantic and CBS News. He is author of The Black Campus Movement, which won the W.E.B. Du Bois Book Prize, and Stamped from the Beginning: The Definitive History of Racist Ideas in America, which won the National Book Award for Nonfiction. His most recent book, How to Be an Antiracist, reenergizes and reshapes the conversation about racial justice in America and points toward liberating new ways of thinking about ourselves and each other. Instead of working with the policies and system we have in place, Dr. Kendi asks us to think about what an antiracist society might look like and how we can play an active role in building it. 
Never has Dr. Kendi's perspective been more important than it is today. The COVID-19 pandemic disproportionally afflicts people of color and illustrates in stark relief the historical and systemic racism and discrimination that puts them at risk. While Black Americans make up 13% of the U.S. population, they represent 40% of people experiencing homelessness – and are at grave risk of COVID-19, sleeping in congregate settings, suffering from underlying medical conditions, and unable to isolate, quarantine, and recover. People of color are also more likely to experience poverty. While approximately 10% of white people live in poverty in the U.S., the rates are 25% for Native Americans, 21% for Black people, and 18% for Latinos. These extremely low-income people invariably experience housing poverty, spending more than 50% of their incomes on housing with insufficient resources for other basic necessities like food and medicines. They are seniors, people with disabilities, and low-wage workers disproportionately losing jobs and wages during the pandemic and one missed rent payment from eviction and possible homelessness.
Our national response to COVID-19 must, as a moral imperative and a healthcare necessity, address systemic inequities, discrimination, and racism.
Join us for a conversation with Ibram X. Kendi on "Racial Equity during the COVID-19 Pandemic" on May 21 at 2:30 pm ET. Register today at: https://bit.ly/2WxbQWI