The Illinois Coalition for Fair Housing and the Miami Workers Center will receive Organizing Awards from NLIHC at the upcoming Housing Policy Forum 2023: Onward to Housing Justice. NLIHC's Organizing Awards recognize outstanding achievements in statewide, local, or residential organizing that advance NLIHC's mission, prioritize racial equity, and elevate the leadership of directly impacted residents. The Illinois Coalition for Fair Housing will be recognized with the 2023 Statewide Organizing Award for its successful campaign to enact source-of-income protections. Miami Workers Center will be recognized with the 2023 Local Organizing Award for its leadership in the campaign for the Miami-Dade Tenant's Bill of Rights. To read more about the achievements of the 2023 Organizing Award winners and nominees, visit NLIHC's blog, On the Home Front.
For nearly two decades, Illinois advocates have pushed to enact statewide source-of-income protections, which outlaw discrimination against voucher holders and other renters with housing subsidies. Source-of-income discrimination disproportionately affects renters of color, especially Black renters, and people with disabilities. The pandemic underscored the need for source-of-income protections, and the Illinois Coalition for Fair Housing entered the 2022 legislative season with a renewed sense of urgency. After months of persistent advocacy with legislators, negotiations that ultimately flipped one of the bill's chief opponents into a supporter, and testimony from directly impacted renters, the legislature passed source-of-income protections in May 2022.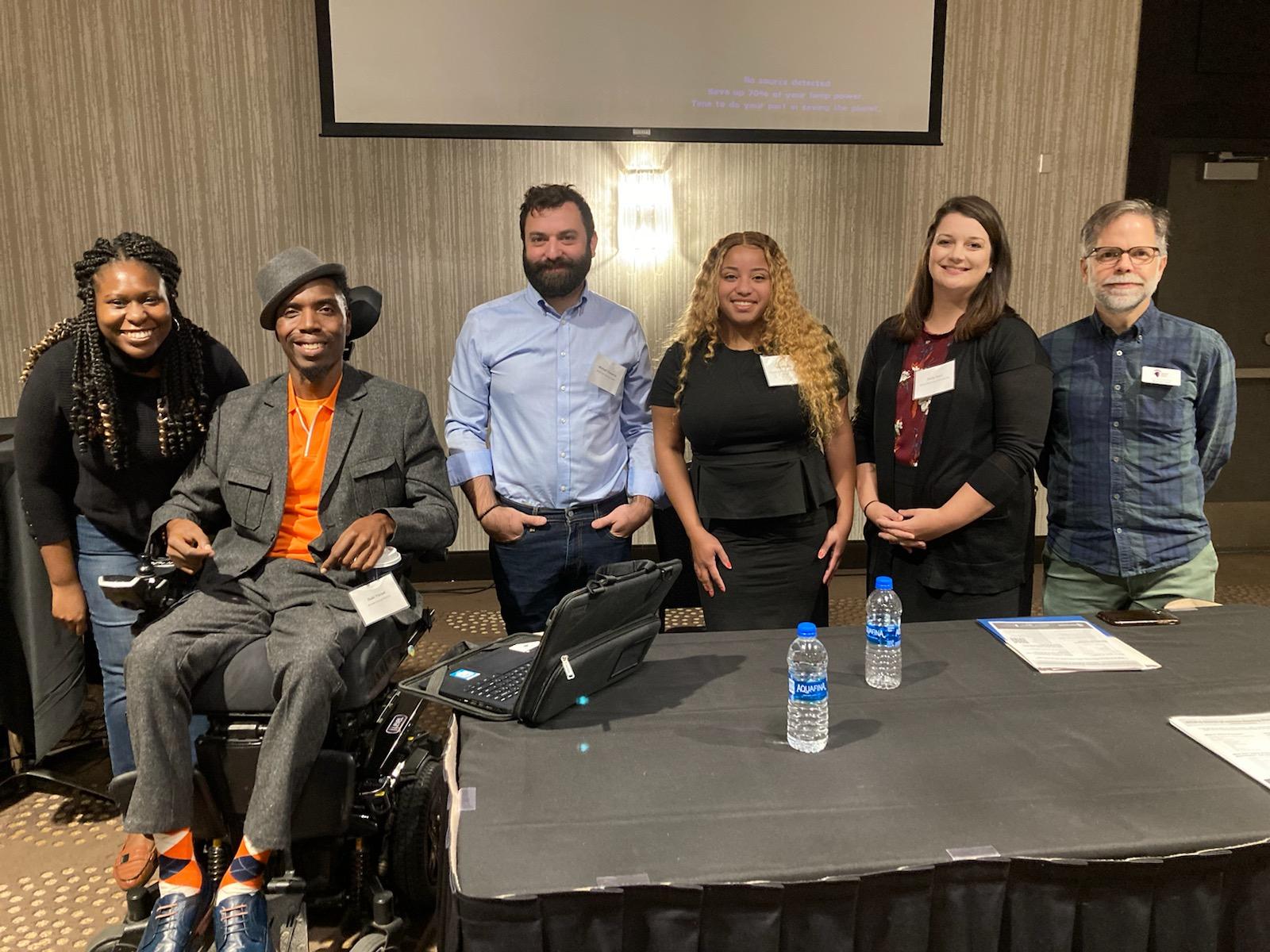 Miami Workers Center's campaign for the Tenant's Bill of Rights emerged from a series of listening sessions in late 2020 and early 2021, during which tenants shared stories of unaccountable landlords, dangerous conditions, and fears of retaliation if they pressed for safe and dignified living environments. Tenants' stories and ideas were synthesized into a set of demands for the Miami-Dade County Tenant's Bill of Rights. Miami Workers Center recruited two county commissioners to co-sponsor and champion the package. Organizers prepared dozens of tenants to speak at rallies and testify to county commissioners, kept the issue in the media through public events, and spent all day at the County Commission's office on the day the vote was scheduled. Months of persistent, creative advocacy demonstrated the strength of the movement for housing justice, and the County Commission voted unanimously to adopt the Tenant's Bill of Rights in May 2022.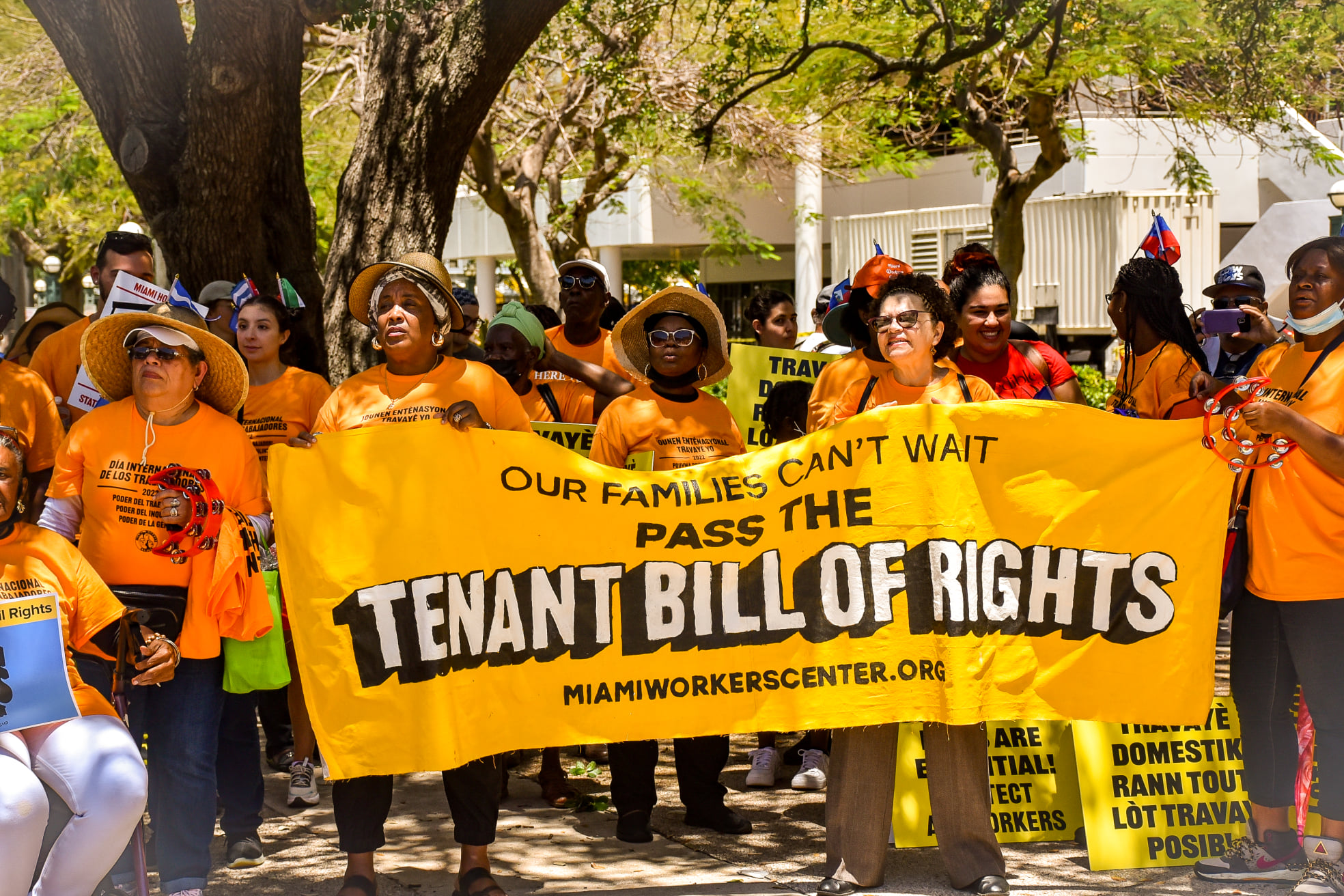 Representatives from the winning campaigns reflected on the transformative impact of their victories. "Housing is a human right, and all individuals have the right to choose the area in which they want to raise their family," said Sharon Norwood, housing justice organizer at the Chicago Area Fair Housing Alliance and steering committee member for the Illinois Coalition for Fair Housing. "Home is where a family should feel secure. The new source-of-income protections bring hope to individuals who are looking to find the perfect community for their family or for those who would like to stay in the place they already love."
"Miami is the epicenter of the U.S. housing crisis, with tenants experiencing illegal evictions, substandard housing, and landlord price gouging, with little to no protections and nowhere safe and affordable to go," said Santra Denis, executive director of the Miami Workers Center.  "That's why the Miami Workers Center remains committed to building the base, canvassing, and speaking to as many renters as possible to educate, inform, and invite them to join the movement for housing justice in Miami. We know and have seen what is possible when we organize. Our members, working-class tenants, stood up, fought back, and won a Miami Tenant's Bill of Rights and a $2.9 million budget allocation for increased legal assistance. We're just getting started!"
Representatives from the Illinois Coalition for Fair Housing and Miami Workers Center will share the stories behind their successful campaigns at a panel during NLIHC's 2023 Housing Policy Forum, which will be held in Washington, D.C., from March 20 to 23. The panel will feature Illinois Coalition for Fair Housing steering committee members Sharon Norwood and Michael Chavarria and Miami Workers Center tenant organizers Devetria Stratford and Vanny Veras, who will discuss the concrete lessons learned from their campaigns, the obstacles they overcame, and key takeaways that will inform and inspire organizers across the country. Register to attend the Forum virtually here.