Monarch Housing Associates, with the support of the Housing and Community Development Network of New Jersey (the Network), an NLIHC state partner, and 35 other partner organizations, held its annual Congressional Reception in Washington, DC, on July 24 under the banner of Opportunity Starts at Home. Through its partnership with the Opportunity Starts at Home multi-sectoral affordable homes campaign, the Network is diversifying its housing coalition to include other sectors and engaging its federal delegation around the campaign's policy priorities. The event was attended by over 300 individuals. Speakers included those with lived experience of homelessness and representatives from the campaign's national Steering Committee organizations such as the National Education Association.
The speakers urged Congress to enact bold solutions to solve the nation's housing affordability crisis.  Several members of New Jersey's congressional delegation also addressed the crowd and spoke to the importance of decent, accessible, affordable homes, including Senator Robert Menendez (D) and Representatives Andy Kim (D), William Pascrell (D), Donald M. Payne, Jr. (D), Mikie Sherrill (D) and Bonnie Watson Coleman (D).  Staff representing the offices of Senator Cory Booker (D) and Representative Frank Pallone (D) also made an appearance.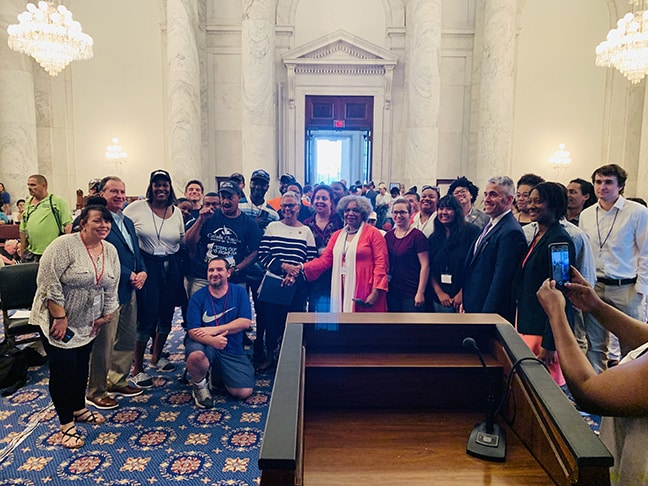 See more information on the event here.  Watch the individual speakers here.