A Spanish-language edition of the Winter 2022 issue of Tenant Talk – a semi-annual newsletter created by NLIHC to engage renters and residents in housing advocacy – is now available online! Each issue of Tenant Talk features innovative approaches to housing advocacy and highlights recent victories in housing justice around the U.S. The winter issue, Tenant Talk: Emergency Rental Assistance at All Angles (La Ayuda de Emergencia para el Alquiler desde Todos los Ángulos), focuses on emergency rental assistance (ERA) programs and explores how ERA has impacted tenants navigating the economic challenges of the pandemic.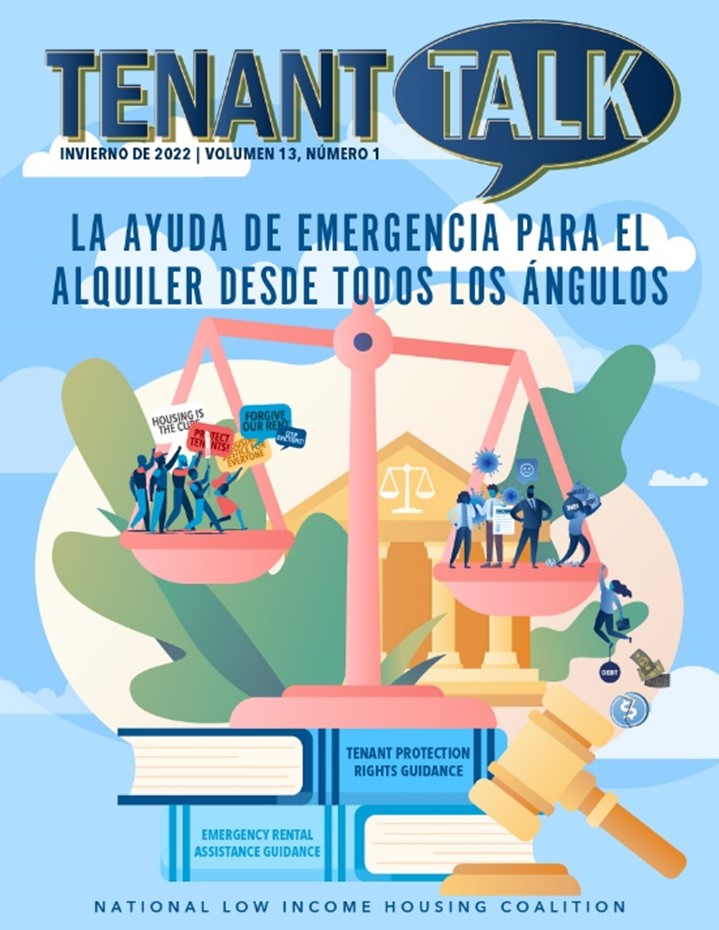 The issue includes Spanish-language articles from partners across the country about efforts to increase access to ERA for tenants facing rental debt. As always, the publication offers tenants' perspectives on their experiences – in this case, with ERA – as well as articles by NLIHC staff on tenant protections, updates on the "Build Back Better Act," summaries of recent NLIHC research, and much more!
Like other issues of Tenant Talk, the Spanish-language edition is available to all NLIHC members and partners – as well as members of the general public – for downloading from (or reading on) NLIHC's website. You can support future editions of Tenant Talk by becoming a member of NLIHC.
Interested in learning more about tenant experiences with housing advocacy? We encourage all low-income tenants and resident leaders to join our next "Tenant Talk Live" – a webinar featuring (and for) tenant and resident leaders – on April 4 from 6 to 7 pm ET. Register here!
The Spanish edition of Tenant Talk is available here.