NLIHC welcomes three new staff members to the Coalition: Development Coordinator Catherine Reeves, Policy Analyst Sonya Acosta, and Housing Advocacy Organizer Justin Goddard.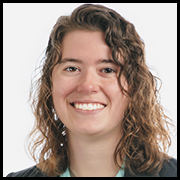 As NLIHC's new development coordinator, Catherine Reeves will manage all NLIHC fund development activities to enable the Coalition to obtain the necessary resources to fulfill its mission. Prior to her position at NLIHC, Catherine served for four years at A Wider Circle, a local nonprofit organization in Washington, DC, dedicated to helping individuals and families rise out of poverty. At A Wider Circle, Catherine spent time as a client relations coordinator, working directly with families transitioning out of homelessness or fleeing domestic abuse and helping them to receive furniture and other items necessary to find stability their new homes. Catherine also worked as a development associate at A Wider Circle, communicating these families' stories to local and national foundations and corporations and securing the funds to expand the organization's services. Catherine earned her bachelor of science in business, language and culture studies with a focus in Spanish from American University.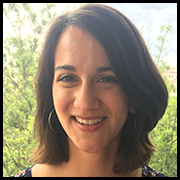 Sonya Acosta assumes the position of policy analyst after a year as the NLIHC policy intern. Sonya will help expand the policy team's capacity to work on current priorities as well as issues relating to rural housing and housing for American Indians, Alaska Natives and Native Hawaiians. Prior to joining NLIHC, Sonya served two terms of service with AmeriCorps in the Chicago area, one at a high school and another at a fair housing organization. During her AmeriCorps service, she served as a teacher's assistant, planned service projects, led outreach campaigns, and conducted qualitative and quantitative research. Sonya grew up in Las Cruces, NM, and calls the San Francisco Bay Area her second home. She earned a BA in history and international studies from the University of New Mexico and a MS in public policy & management from Carnegie Mellon University.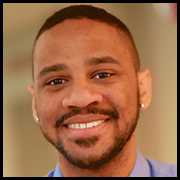 As the new NLIHC housing advocacy organizer, Justin Godard will work with the field team to inform and mobilize Coalition members in support of good housing policy. Prior to NLIHC, Justin worked for three years at the Center for Community Progress, a national nonprofit organization focused on fostering equitable revitalization in cities dealing with large-scale property vacancy, abandonment, and deterioration. At Community Progress, Justin served both as a program associate and program officer for the National Leadership and Education program area. Much of his work centered on facilitating opportunities for residents, elected officials, and other stakeholders to learn about effective tools and to develop relationships with their peers. He earned a masters of urban planning and a bachelor of arts in political science from Virginia Tech.
Please join us in welcoming Catherine, Sonya, and Justin!