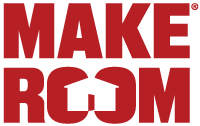 Make Room, in partnership with NLIHC and the Campaign for Housing and Community Development Funding (CHCDF), has launched a national effort to send 1 million messages to Congress about the critical need to end housing insecurity in America.
Between now and the November election, organizations across the nation will share a common message: our nation is facing a housing affordability crisis of record proportions that demands Congressional leadership.
NLIHC encourages all national, state, local organizations, and concerned individuals to join the campaign by visiting the Make Room website.
Make Room is a nationwide education, mobilization and advocacy campaign to elevate rental housing on the national agenda and push for solutions.
For more details about Make Room and the campaign, see http://bit.ly/1ETergy
Organizations can take action at http://bit.ly/2aWFQGs
Individuals can take action at http://bit.ly/2aympnq