U.S. Representative Lacy Clay (D-MO) will be a keynote speaker at NLIHC's Housing Policy Forum 2020: Ending Homelessness and Housing Poverty taking place in Washington, DC, March 25-27, 2020.  Register today for the 2020 Policy Forum at: https://bit.ly/2ofWibO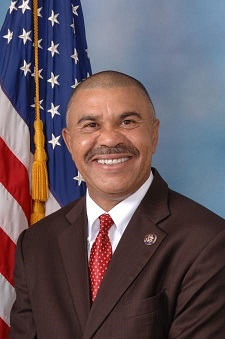 Representative Clay, who is currently serving his tenth term in Congress, is the chair of the House Financial Services Subcommittee on Housing, Community Development & Insurance. In that leadership role, he is fighting to restore consumer protections, fair housing, and a real chance for millions of working families to achieve the American dream. Chairman Clay has also made it his special mission to take on the discriminatory and destructive practice of red-lining in minority neighborhoods by banks, insurance companies and appraisers who have been allowed to exclude entire sections of American cities on the basis of race. He is the lead sponsor of the "Strategy and Investment in Rural Housing Preservation Act," which passed the House in September 2019, authorizing a USDA program to help preserve rural rental housing.
The Policy Forum will also feature a discussion with Ibram X. Kendi, National Book Award-winning author of How to Be an Antiracist and Stamped from the Beginning: The Definitive History of Racist Ideas in America!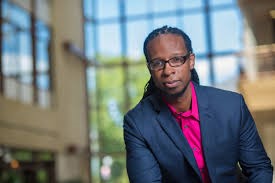 Other sessions at the Forum include a Capitol Hill Insiders Panel; the current state of affordable housing in America – the opportunities and threats; promoting healthy homes; mobilizing against attacks to housing opportunities; creating and sustaining multi-sector housing coalitions; racial equity in housing with; the administration's actions on homelessness; the bold policy proposals being advanced by 2020 presidential candidates and congressional leaders and how to move them forward; redesigning the disaster recovery system; the YIMBY movement; affordable housing messaging and narrative change; research on ending homelessness; NLIHC's Our Homes, Our Votes nonpartisan voter and candidate engagement project; the latest affordable housing research; resident-led movements; state and local affordable housing solutions; rural and native housing; state and local organizing best practices; advancing ambitious housing bills; and more.
When: The Forum will begin for most participants (see note about special Resident sessions below) on Wednesday, March 25 at 1:00 pm, with a welcoming reception later that evening and a full day of sessions on Thursday, March 26. Capitol Hill Day will take place on Friday, March 27, and will kick off with a preparatory session and a light breakfast at a location near Capitol (for those planning to make congressional visits).
Additional Sessions for Low-Income Residents:  The 2020 Housing Policy Forum will offer a special extended session for low-income residents, doubling from previous years the time for workshops geared specifically to residents – providing more time for resident-specific learning and an opportunity to interact with NLIHC state partners. NLIHC will offer additional resident sessions starting on Tuesday, March 24, at 2:00 p.m., including a dinner with state partners that evening. The special resident sessions will continue on Wednesday, March 25 at 8:30 a.m. prior to the full Forum start at 1:00 p.m.
Housing Leadership Awards 2020:  The 2020 NLIHC Housing Leadership Awards Presentations and Reception will take place on Thursday, March 26, 2020 from 6:00 to 8:00 p.m., also at the Washington Court Hotel. A separate registration fee is required to attend the Leadership Awards event. (See related article in this Memo to Members and Partners.)
Hotel Reservations:  NLIHC has a room block at discounted rates at the Washington Court Hotel where the Forum will take place. Reserve a room at https://bit.ly/32GOAXb or call 800-321-3010 or 202-628-2100 and ask for the NLIHC rate. Rooms are limited, so register early. The cutoff is March 6, 2020.
Register for the 2020 NLIHC Housing Policy Forum today!