Representative Nydia Velazquez (D-NY) introduced the "Public Housing Emergency Response Act" (H.R. 4546) on September 27. If enacted, the bill would authorize an additional $70 billion for HUD's Public Housing Capital Fund, including $32 billion for the New York City Housing Authority (NYCHA), the nation's largest public housing agency.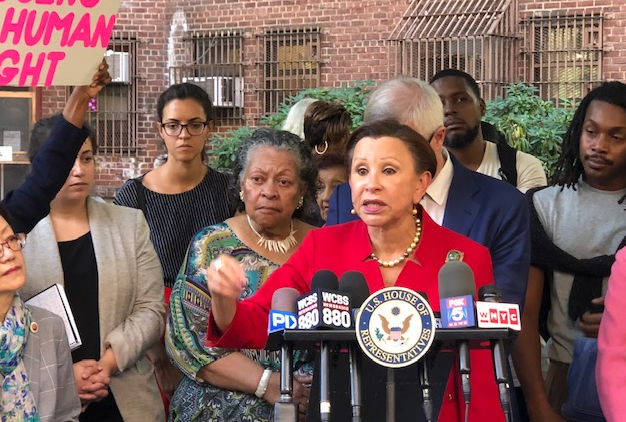 Co-sponsored by every member of New York City's congressional delegation, the legislation aims to address public housing's severe capital-needs backlog. Years of federal disinvestment in public housing have left public housing in a state of disrepair. Last spring, New York Governor Andrew Cuomo declared NYCHA was in a "state of emergency" in response to the severely deteriorating conditions in NYCHA properties.
NLIHC Vice President of Public Policy, Sarah Saadian spoke at a press event for the bill, emphasizing NLIHC's support for the legislation and the crucial role public housing plays in ensuring people with extremely low incomes are able to remain safely and stably housed.
Read Representative Velazquez's press release at: https://bit.ly/2IkX7Xt
Read the bill text at: https://bit.ly/2V8NU9S
Read more about the Public Housing Emergency Response Act at: https://bit.ly/2VhPXZy