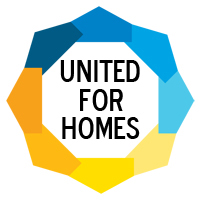 NLIHC and the United for Homes (UFH) campaign will have a national Advocacy Day – including a twitter storm and call to Congress – advocating for #SmartTaxReform to rebalance federal housing policy on Wednesday, May 17. The National Association for Realtors will be on Capitol Hill that same week, advocating to protect the mortgage interest deduction – a $70 billion, highly regressive tax write-off that primarily benefits higher income households - during its #NARLegislative event.
NLIHC will send more information next week with sample tweets, social media images, call-in scripts, and other resources that advocates and organizations can use to engage their networks around the UFH Advocacy Day. Meantime, you can access key information and resources on United for Homes at: http://www.unitedforhomes.org/  
Organizations interested in helping to amplify this message should contact NLIHC at [email protected].