Fact of The Week: Vast Majority of Severely Cost-Burdened Renters are Extremely Low Income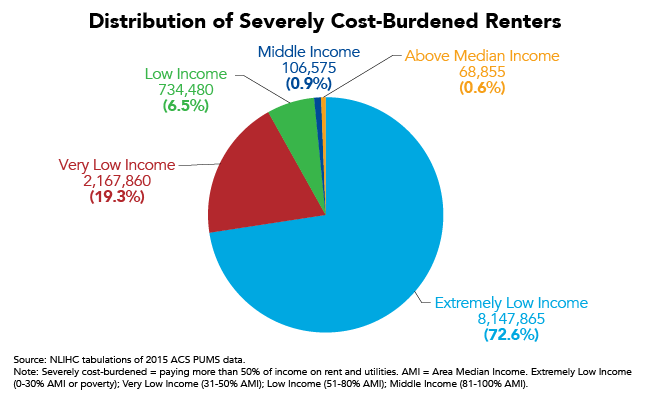 Source: NLIHC tabulations of 2015 ACS PUMS data.
Note: Severely cost-burdened = paying more than 50% of income on rent and utilities. AMI = Area Median Income. Extremely Low Income (0-30% AMI or poverty); Very Low Income (31-50% AMI); Low Income (51-80% AMI); Middle Income (81-100% AMI).