House GOP Leaders Expected to Release Plan for Tax Reform This Week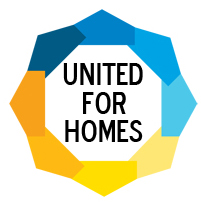 House Republican leaders plan to release details of their tax reform plan this week. In recent weeks, White House officials have suggested that their tax plan may include changes to the mortgage interest deduction (MID), including doubling the standard tax deduction and lowering the amount of a mortgage eligible for the tax break from $1 million to $500,000. Using the savings from MID reform to offset the cost of lowering tax rates for millionaires and corporations should be non-starter. Instead, housing dollars must stay in housing.
The NLIHC-led United for Homes campaign calls on the president and Congress to embrace smart reforms to the MID: reducing the amount of a mortgage eligible for a tax break from $1 million to $500,000—impacting fewer than 6% of mortgage holders nationally—and converting the deduction into a credit, creating a new tax break for 15 million low and moderate income homeowners who currently do not benefit from the MID. These changes would result in $241 billion in savings over 10 years to be reinvested into critical rental housing solutions, like the national Housing Trust Fund and rental assistance, for families with the greatest needs.
While Republican leaders continue to prioritize tax reform and hope to vote on a measure in the coming months, many members of Congress have criticized this timetable as unrealistic, pointing to deep divisions among Republican law makers about the shape such reforms should take.