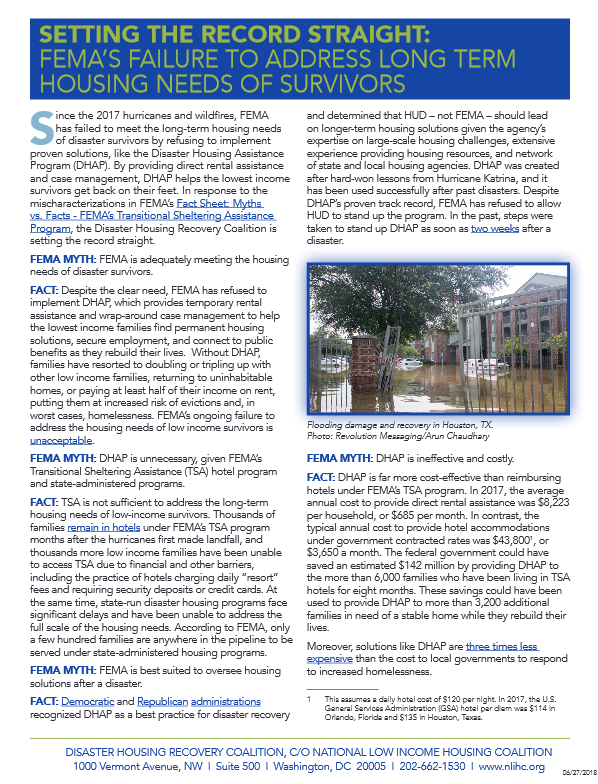 Webinar(s)
Remembering Hurricane Maria: Where are we two years later--Originally aired September 12, 2019.
PowerPoint Slides from Webinar (PDF)
View this webinar recording.
Click here to view recordings for other webinars hosted by the Disaster Housing Recovery Coalition.
---
For more information, please contact NLIHC Director of Public Policy Sarah Saadian Mickelson (smickelson@nlihc.org), Policy Analyst Noah Patton (npatton@nlihc.org) or Senior Advisor Ed Gramlich (ed@nlihc.org).