The partial government shutdown, now almost three weeks long, continues with no end in sight. Affordable housing programs and the low-income people they serve are already being impacted. The longer the shutdown continues, the greater its harm will be, and the lowest income people – seniors, people with disabilities, and families with children – will suffer the most.
Yesterday, the NLIHC-led Campaign for Housing and Community Development Funding (CHCDF) sent a letter to congressional leadership and issued a press release outlining the effects of the shutdown on affordable housing and community development, including its impacts on specific HUD and USDA programs. See our factsheet on the latest information of impacts of the government shutdown on affordable housing programs here.
An immediate result of the shutdown is HUD's inability to renew federal contracts for over 1,100 Section 8 Project-Based Rental Assistance (PBRA) properties, housing tens of thousands of low-income renters, that have expired since the government shutdown began. Additional contracts will expire later in January and February, should the shutdown continue for that long, as HUD does not have funding to renew contracts while the government is shut down. HUD proposes that private owners use their individual funding reserves, where available, to cover shortfalls. The longer the shutdown continues, the more untenable this guidance becomes.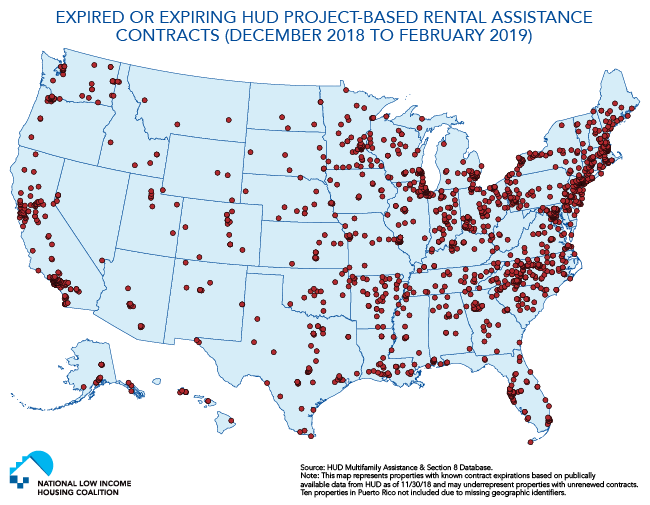 House Democrats, who passed a package of spending bills to end the government shutdown last week, are now planning to vote on each spending bill included in that package in the next few days. The House may vote on the Transportation, Housing and Urban Development (THUD) and USDA spending bills as early as today. But without public pressure, these bills will not move forward in the Senate because Majority Leader Mitch McConnell (R-KY) has been unwilling to bring spending bills that would easily pass up for a vote because of President Trump's opposition. As more Republican lawmakers speak out in favor of reopening the federal government by passing spending bills, as they are increasingly doing whether privately or publicly, Leader McConnell will have to answer to members of his own party.
Thank you for your advocacy!