By David Foster, NLIHC
Members of NLIHC's Tenant Leader Cohort – alongside other people with lived expertise, legal aid providers, advocates, and researchers – attended a meeting focused on tenant protections at the White House on November 14, 2022. The Cohort and NLIHC's President and CEO Diane Yentel had the opportunity to share feedback with the Biden-Harris administration on how to develop effective policies that protect tenants and support housing equity.
Centering the perspectives of tenants with lived experience is essential when developing policies that impact them. When tenant protections are not legislated or enforced, low-income tenants are most in danger of being evicted and losing their homes. Comprehensive and supportive tenant protections help mitigate the power imbalance that exists between landlords and tenants and ensure that tenants can advocate for themselves and their interests without fear of retaliation.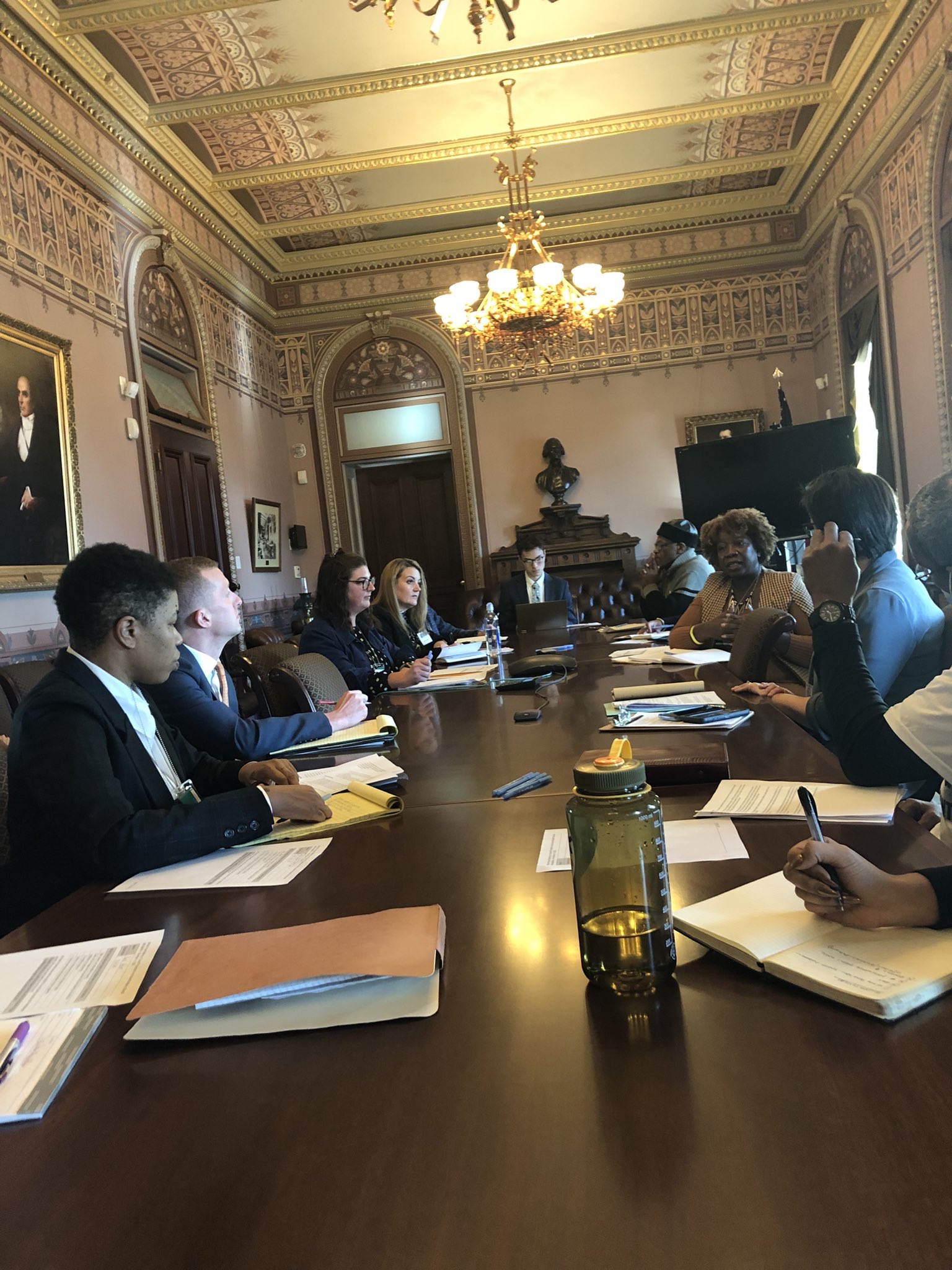 Rachel Johnson was one of the tenant leaders who participated in the White House meeting. She is a proud mother and grandmother and has been very active as a housing organizer. Rachel grew into her role as a housing advocate after being forced to stand up not just for others but for herself. "My mother, Carolyn Homer, was my first teacher to organizing. She is a retired City of Ft. Lauderdale Police and Community Service Aide that organized in low-income housing communities around crime prevention, and I tagged along and learned a lot about organizing. Later in life, I got a Section 8 voucher. When I lost the voucher, I fought to get it back several times and realized my rights were being violated. I started helping others in low-income neighborhoods maneuver through their housing struggles. I started a nonprofit called Grassroots Solutions. There were so many challenges, so I became a VISTA Volunteer after college to figure out what area of work I should do. Trying to take a break and seeing I could not shake this housing work… [as an] AmeriCorps VISTA Volunteer of Legal Aid Services… [is] why I do this housing work. I feel it is my God-given purpose to help others prevent displacement, homelessness, and create opportunities to self-sufficiency."
With her extensive background as a tenant and advocate, Rachel's presence at the White House meeting provided policy advisors an opportunity to better understand what can happen when tenants lack protections needed to support their journey to housing stability. The meeting served as a reminder to Rachel that there is still education that needs to take place. When reflecting on her trip to the White House, Rachel said, "Not everyone in the room knows housing. Even though they were there to listen to the people living with these housing issues and decisions being made, it was important that I spoke on topics important to the people. I learned to understand not every decision-maker that is in the room knows housing."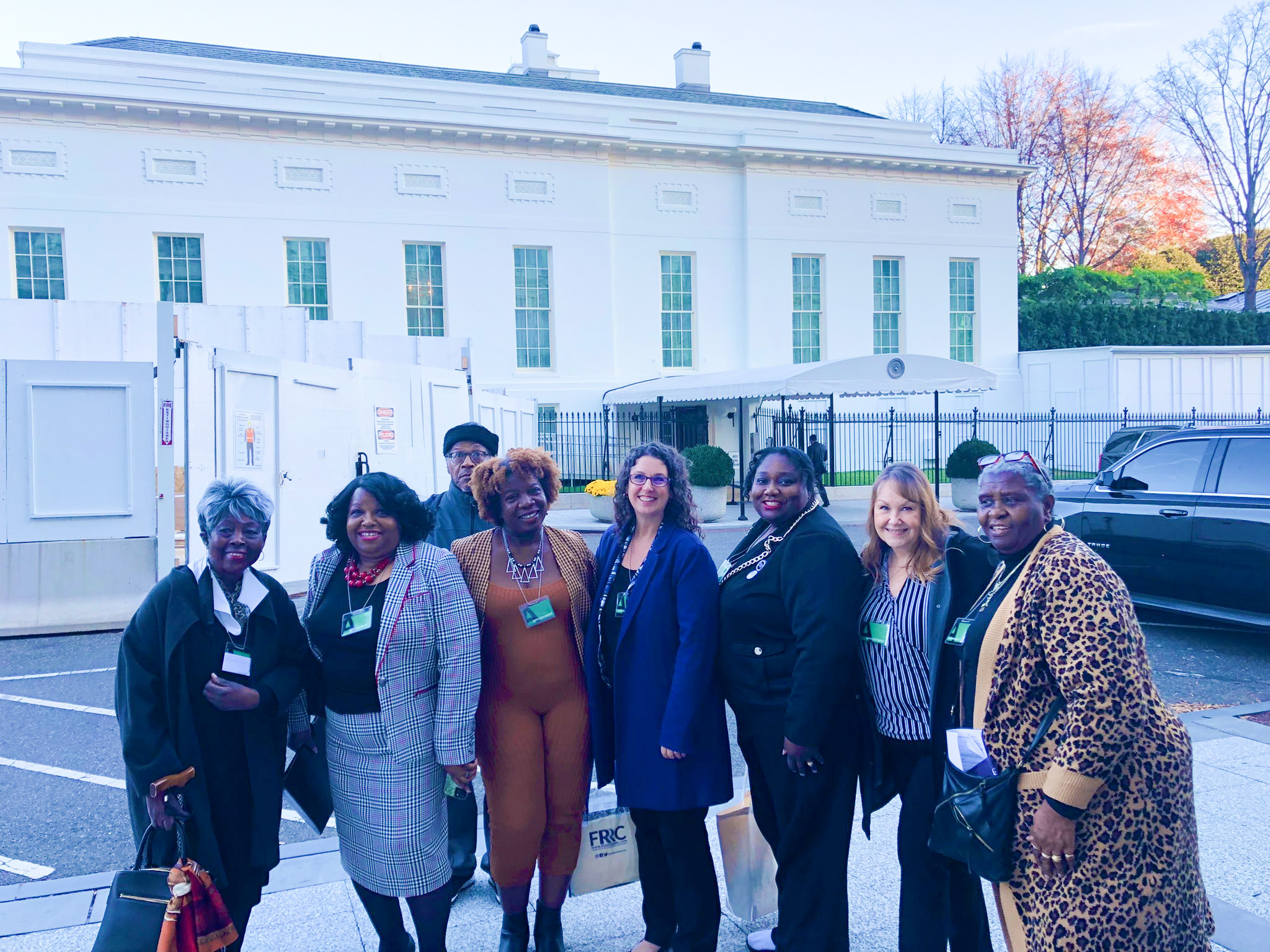 Geraldine Collins, executive director of the National Alliance of HUD Tenants and a board member of NLIHC, is another Tenant Leader Cohort member who attended the White House meeting. Geraldine, who proudly claims great-grandmother status, worked with the Harlem Urban Development Corporation and Columbia University prior to her retirement. Geraldine's visit to the White House was not her first. "I went to the White House for the first time during the confirmation hearing for a past HUD Secretary, Julian Castro. My recent trip to the White House was quite interesting because I got to speak about tenant protections and why they are so crucially needed. Tenants all over the United States are being affected by not having enough protections in place."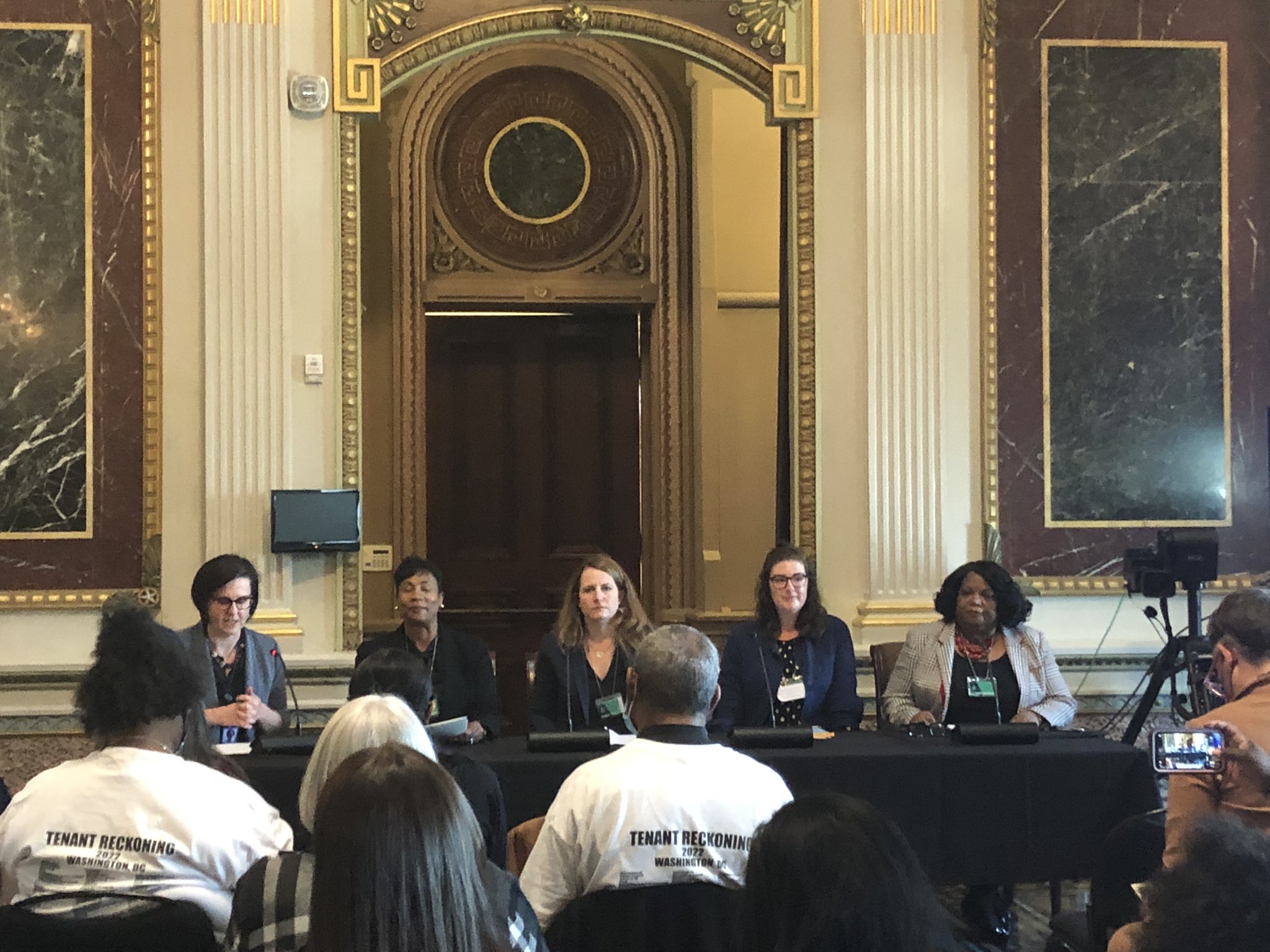 The White House meeting was an important first step in what will hopefully result in nationwide comprehensive tenant protections. Geraldine reflects on the importance of follow-through, stating, "Next time, I hope that HUD will have some type of resolution instead of visiting the same problems over and over… HUD needs to have tenants in these conversations when they're coming up with new policies and even with changes in old policies. We can be their eyes and ears because we live in these properties. We could help with solving a lot of these ongoing problems if we were only at the table."
To learn more about the White House meeting on Tenant Protections and Housing Affordability, read the Tenant Leader Cohort's summary here.