NLIHC's Housing Policy Forum 2023: Onward to Housing Justice will take place on March 21-23, 2023, at the Hilton Capitol Hill Hotel in Washington, D.C. Held annually, the forum offers participants an array of opportunities to engage with and learn from thought-leaders, tenant and community leaders, policy experts, researchers, affordable housing practitioners, and leaders from Capitol Hill and the Biden-Harris administration about the affordable housing crisis in America and its solutions. To help defray the costs of attending the forum, NLIHC is offering a limited number of shared-lodging scholarships that will cover three nights at the Hilton Capitol Hill Hotel. Learn more about the hotel scholarships here, and don't forget to register today for the forum.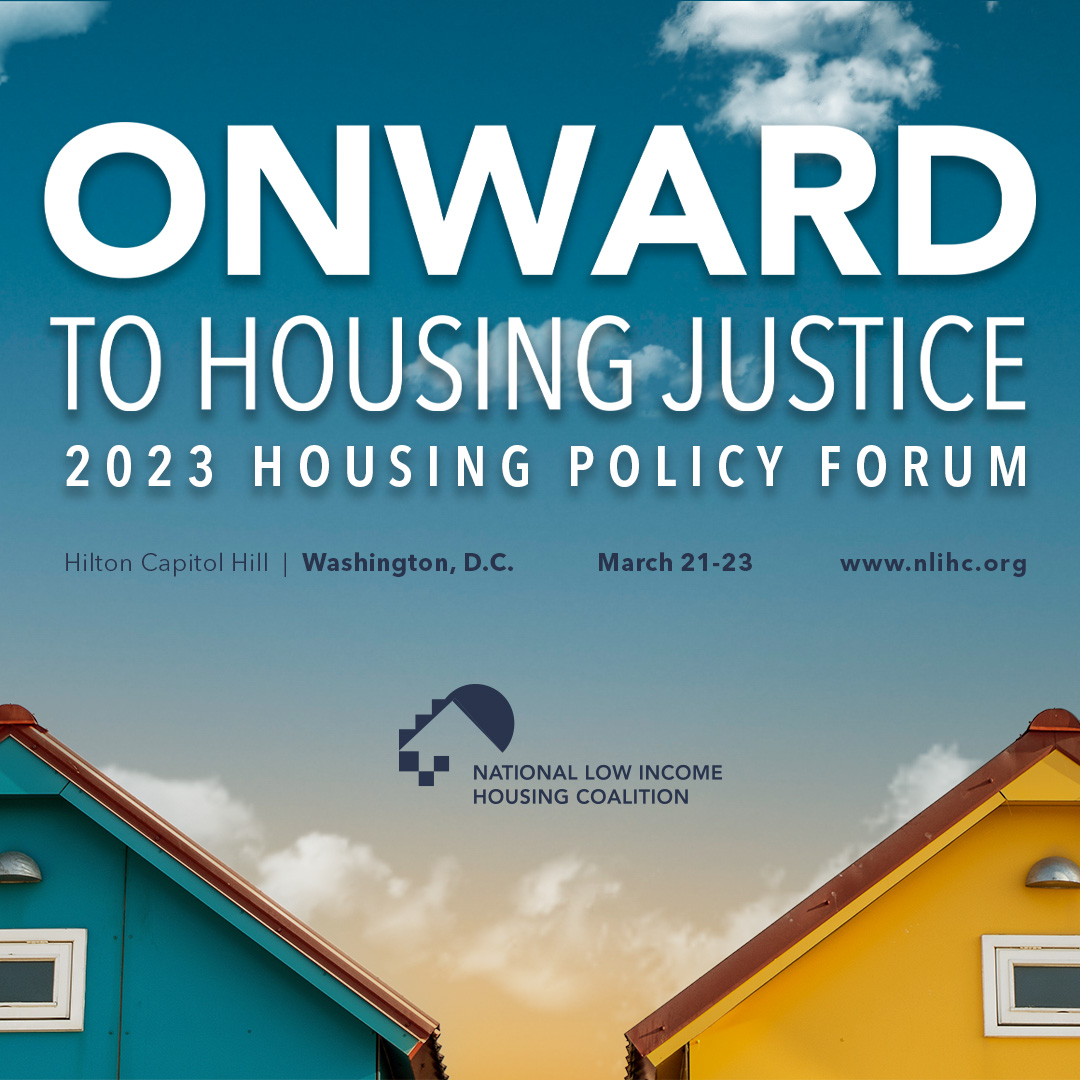 NLIHC believes in the active participation of low-income people in all areas of our work, and this year's hotel scholarships are meant to help people with low incomes attend the forum by reducing the costs associated with attendance. In addition to other terms listed on the application, hotel scholarship recipients must be current, dues-paying NLIHC members and must pay their own travel and Forum registration costs. Scholarships will generally be awarded on a first-come, first-served basis, with consideration being given to ensuring geographic diversity and supporting applicants who have not received scholarships in the past.
Click here to learn more about the 2023 NLIHC Housing Policy Forum Hotel Scholarship program.
If you have any questions, please reach out to Benja Reilly at [email protected]