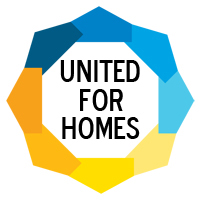 The House Committee on Ways and Means held a hearing on May 18 on "How Tax Reform Will Grow Our Economy and Create Jobs." Focusing almost entirely on corporate taxes, Chairman Kevin Brady (R-TX) and Ranking Member Richard Neal (D-MA) missed an opportunity to discuss the need to reform the mortgage interest deduction (MID) and rebalance federal housing policy. NLIHC submitted a statement for the record on how the United for Homes campaign proposal to reform the MID – a $70 tax write-off that primarily benefits higher income households – would provide 25 million low and moderate income homeowners with a greater tax break and generate $241 billion in savings to be reinvested in rental homes for people with the greatest needs.
The representatives' arguments largely split along party lines: Chairman Brady and other Republicans focused on their goal of lowering corporate tax rates, while Ranking Member Neal and Democrats criticized any tax reform proposal that would reduce taxes for corporations and millionaires.
Mr. Neal said that tax reform should focus on "helping families with day-to-day costs, like housing costs" and "helping working families to buy their first home."  He failed to note, however, that the current tax code's treatment of the MID does not promote homeownership and primarily benefits higher income households who can live in stable homes without federal assistance. About 70% of households do not benefit from the MID, including half of all homeowners who do not itemize their tax deductions. The MID is our nation's largest federal housing subsidy.
The UFH proposal reduces the amount of a mortgage eligible for tax relief from $1 million to $500,000 and converts the MID into a tax credit that would give tax relief to millions of lower income homeowners who do not benefit from the MID and would generate billions in saving to invest in affordable housing solutions to help families, communities, and the economy thrive.
NLIHC's statement is at: http://bit.ly/2qw5ZkM   
Chairman Brady's opening statement is at: http://bit.ly/2qxHKTG  
Ranking Member Neal's opening statement is at: http://bit.ly/2rvOkIp  
Join the United for Homes campaign at: www.unitedforhomes.org