The House Financial Services Committee passed 13 bills on December 13, including H.R. 4560, the "GSE Jumpstart Reauthorization Act of 2017."  H.R. 4560 would require Federal Housing Finance Agency Director Mel Wat to suspend payments to the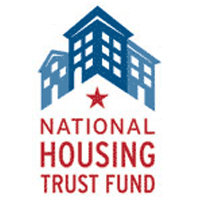 national Housing Trust Fund (HTF) in any fiscal year that he acts to reestablish a capital buffer for the government-sponsored entities (GSEs) Fannie Mae and Freddie Mac. The HTF is funded through a small fee on the GSEs' earnings. The GSEs' capital buffers will be reduced to zero in 2018 because all of their profits are currently being swept to the Treasury, and Mr. Watt has explored retaining dividends to bolster the GSEs' financial security. The Committee passed the bill on a 33-27 vote, with Representative Tom MacArthur (R-NJ) and all Democratic members voting against the measure. Ranking Member Maxine Waters (D-CA) offered an amendment to eliminate the provision jeopardizing payments to the HTF, which failed along party lines. The bill will now move to the House Floor for a vote.
The Housing Trust Fund is the first federal housing resource in a generation designed to help build and preserve rental homes affordable to people with the lowest incomes. It is specifically designed to address the housing needs of people most severely impacted by the U.S. rental housing crisis, including America's lowest income seniors, people with disabilities, families with children, and people experiencing homelessness. If H.R.4560 is enacted, funding for the HTF will likely be suspended until Congress enacts legislation to reform Fannie Mae and Freddie Mac, which have been in government conservatorship for nearly a decade. NLIHC sent a letter to members of the Committee expressing our opposition to the bill.
The Committee also passed H.R. 3864, the "Native American Housing Assistance and Self Determination Reauthorization Act of 2017" (NAHASDA), on a vote of 37-23. The Committee amended the bill to exclude Native Hawaiians from receiving housing assistance, causing many Democrats to oppose the bill. Representative Waters also offered an amendment, which ultimately failed, that would have removed provisions she felt comprised affordability. Members on both sides of the aisle supported the "Credit Access and Inclusion Act of 2017" (H.R. 435), which allows utility bill and rent payments, including those through HUD, to be included in credit reporting. The Committee approved H.R. 435 unanimously.